Move Aside AirDrop, Quick Share is Here! | TechTree.com
Move Aside AirDrop, Quick Share is Here!
Samsung is building its own file transfer capability that is most likely to feature in the company's next flagship phones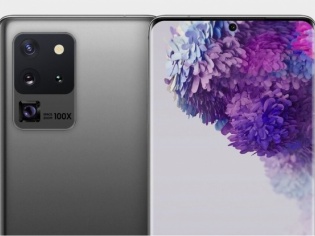 Gone are the days when mobile phones were bought and sold based on chipsets, RAMs, camera pixels or battery life. These days the chipsets appear to be smarter than the actual phones, possible because the software experience isn't what users expect when they fork out an arm and a leg for the newest smartphone on the block.
Apple set the trend way back in 2007 with the launch of its iPhone where it provided the software that could optimally utilize the hardware and the processing capacity available. Some years later, Google replicated this success with its Pixel range where its own Android operating system performed better than it did on other models.
Today both Pixel and iPhone stand head and shoulders above the rest of the brands in terms of the software-hardware sync that they achieve regularly. Such has been their impact that even a game changer like Samsung is has gone after unique features, one of which may just be around the corner, if media reports are to be believed.
The feature is an alternative to Apple's AirDrop, which allows users to transfer files between devices running MacOS and iOS over Wi-Fi and Bluetooth without using mail or a mass storage device. XDA Developers reports that the feature is being called Quick Share and could well appear on the next round of Galaxy phones.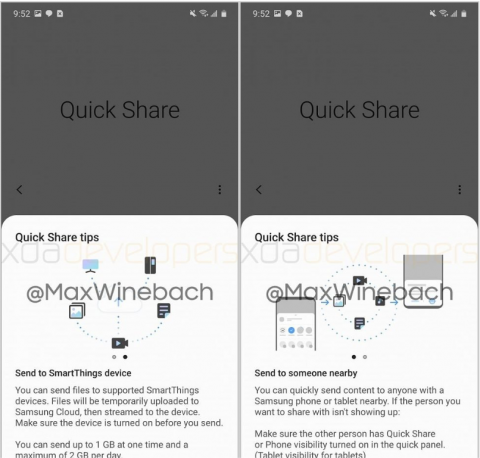 The website says they tested the APK on a few Galaxy phones but were unable to transfer files between two devices, possible because they weren't meant for older phones. The report says that Quick Share would function like any other and one can choose to send and receive videos, images or documents with contacts on one's address book.
The article goes on to suggest that unlike AirDrop, Samsung's sharing option would function through the cloud where Quick Share would upload the files temporarily and then get streamed to Samsung Smart Things devices to be downloaded locally. Up to 1GB files can be shared between devices though the company is fixing a celling of 2GB a day.
XDA Developers suggest that the service could be launched with the Galaxy S20 that is likely to arrive next month though there is still no clarity whether older devices would be able to use it, though it is highly likely that Samsung would make that happen via a software update once the launch happens.
By the way, Samsung isn't the only one working on such a service as Google has been doing so with the feature called Fast Share was first spotted in the Android Q beta.
TAGS: Samsung, GALAXY, Samsung Galaxy, file-sharing, File Sharing, AirDrop, Quick Share, Fast Share, Android Q