Motorola's Foldable Razr to Arrive on February 6
The $1500 clamshell phones are opening for pre-order on January 26 though it remains to be seen how many would dish out so much for the device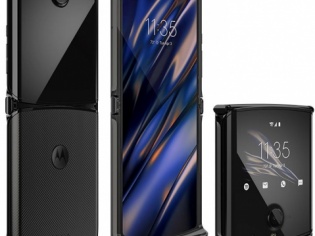 After several false starts, the Moto Razr is finally up for booking on January 26 in the United States with first deliveries expected kicking-off on February 6. Motorola has set very high expectations, even suggesting that huge demand had caused them to abort the launch during last year's holiday season.
"We are excited to share that, in North America, the Motorola Razr will be available for presale on January 26th exclusively at Verizon, Walmart and motorola.com; and in stores starting on February 6th. Dates for other markets will be announced locally," the company said in a press statement.
The phone, which harks back to the era of clamshell phones that could easily fit into a lady's closed palm, appears to be relying heavily on the design elements as the features are quite under-whelming in the present context where manufacturers are attempting to pack as much and some more into the gadget cases.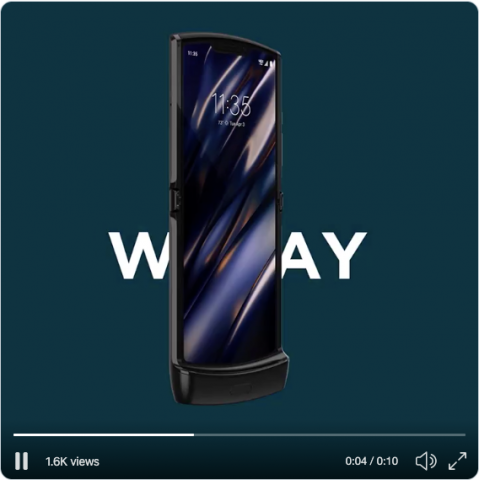 The foldable display of the Moto Razr allows it to be used as a smartphone with a full-size screen while retaining the flip phone form factor. According to the teasers from the company, the phone has a 6.2-inch primary display and operates on a 710 Qualcomm Snapdragon processor and 6GB of RAM with a 5-MP front camera and a 16-MP rear one.
There is no news from the company about when the device would ship to other countries though Motorola India had offered teasers on its Twitter handle in mid-December about the phone, asking users to register online to get details. As of now, there haven't been any updates sent to those who registered during that timeframe.
Given the underwhelming performance of its foldable predecessor, the Samsung Galaxy Foldable, Motorola is leaving no stone unturned by tying up with service providers to offer deep discounts for the Moto Razor. Verizon has gone to town with a post offering discounts as high as $700 for switching service.
The company even got some reviewers to do an unboxing video of the Moto Razr phone mid-December when it was preparing for its initial launch, leading to further hype of the model. The media suggested that the company was making all-out efforts to push the idea that the foldable phone did not have any ill-effects of pixel quality despite the folding screen.
Now it remains to be seen how many pre-orders the company receives over the weekend and what the initial adopters would have to say once they get the device in their hands in the first week of February.
TAGS: Motorola, Razr, Foldable, Launch, Launch Dates, Pre-Book