Apple to Launch Cheaper iPhone in March | TechTree.com
Apple to Launch Cheaper iPhone in March
Reports suggest that the suppliers would start assembling the affordable iPhone model next month itself and a formal launch could happen in March
Apple is likely to start assembling its second low-cost iPhone some time in February as part of its plans to get one of its iconic devices into more hands across the world that is now looking ahead at 5G-enabled handsets that would bring in a slew of fresh activities that users can accomplish using a smartphone.
A report published by Bloomberg quoted unnamed sources to suggest that the Cupertino-based tech giant had distributed the assembly work of its first low-cost edition since the iPhone SE to Hon Hai Precision Industry, Pegatrop Corp and Wistron Corp. The design specs of the new model will mimic the iPhone 8 launched in 2017.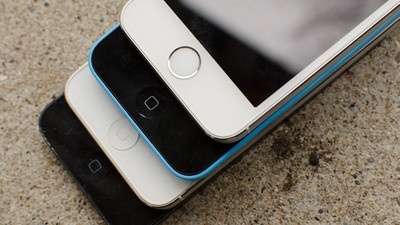 The company, which expects its iPhone shipments to return to the growth path over the next twelve months on the back of 5G growth, is also banking on broadening the footprint of its models from the niche segment to others below it. Reports of an SE replica have been doing the rounds for a while with some suggesting that it could well be an iPhone 9.
Apple would also be hoping that aspiring owners would make use of the price cuts on older models that usually accompanies a new model launch. Currently, the iPhone 8 sells for as low as $449 and the new launch in March could see prices drop a wee bit further, thus making it quite an affordable and feature-rich device to possess.
Rumours about the low-cost iPhone began last year with analyst Ming-Chi Kuo suggesting that the new model would have a 4.7-inch screen and be powered by the A-13 chip that can also be found under the iPhone 11's hood. Bloomberg on its part also reported that the company had asked its partners to up the A-series processor production due to higher than expected demand for the iPhone 11.
The report also claimed that the new iPhone model would have built-in touch ID on the home button instead of the in-display fingerprint sensor that is available on several Android phones. The Face ID biometric authentication would be missing and in terms of cameras, it would most probably end up mimicking the iPhone 8 series.
With the handsets likely to get more expensive in 2020 due to the cost of incorporating 5G, most companies are looking to offer cheaper or stripped-down versions of their premium brands in order to keep customers on board. Even the likes of Samsung are planning to have a Lite version of its upcoming flagship model the Galaxy S-20.
With Chinese manufacturers offering deep discounts on their products, the larger and more accomplished brands are finding out that only cheaper versions of their flagship models would help them stay relevant in a market that is increasingly being differentiated by processing capacity and software to hardware synchronisation.
TAGS: Apple, iPhone, Launch, cheap smartphone, Cheap Price