Are Politicians Getting a Free Run on Instagram? | TechTree.com
Are Politicians Getting a Free Run on Instagram?
The photo and video sharing platform has acquired the devil-may-care attitude of its parent Facebook when it comes to allowing politicians to spread misinformation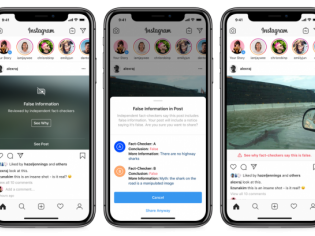 When Otto von Bismarck suggested that "Politics is the art of the impossible" he might have just had Mark Zuckerberg in mind. For, no amount of public embarrassment seems to curtail his desire to suck up to politicians through a variety of activities that made Facebook and its fellow brands notorious since the outbreak of the Cambridge Analytica scandal.
With Presidential elections just about 12 months away, the company, instead of working towards avoiding further scandals that involved ignoring fact-checks on political ads, content review systems to target fake news and deep fakes, seems to be sticking to its guns even as competitors such as Google and Twitter have articulated the challenges and even taken early steps to keep things clean.
So, why do we say that Facebook is less serious? Quite simply because in spite of statements by Zuckerberg about a free web, the company is struggling to put words into action. The latest comes in the form of a blog post on Facebook that starts off with, "we want you to trust what you see on Instagram. Photo and video based misinformation is increasingly a challenge across our industry, and something our teams have been focused on addressing."
The post, also available under Instagram's press section, says the company began working with third-party fact-checkers in May to identify, review and label false information. "Today, we are expanding our fact-checking program globally to allow fact-checking organizations around the world to assess and rate misinformation on our platform," the blog post says.
It goes on to suggest that content that is rated as false would be hidden from the Explore and Hashtag pages in order to reduce its distribution besides a warning message that would appear before the content gets blocked automatically. Of course, users can still tap on the post and make the stories appear in case they're not concerned about the fraud warning.
So, users would be warned that the content that is appearing on their timeline is likely to be false but the system continues to allow them to consume the likely misinformation. A similar system is in vogue on Facebook too that aims to reduce foreign interference in US elections, enhance transparency, reduce misinformation and in general combats inauthentic behavior.
The blog post on Instagram says that it would use image-matching technology to seek copies of the content flagged as misinformation and apply the same label across both Instagram and Facebook, something that experts believe would pan out favorably for the latter in their battle with regulators seeking to breaking them into individual entities.
Of course, there are those that might argue that keeping Facebook. WhatsApp and Instagram as a single entity would help provide better protection to users as the company can use the same tech for ensuring safety from false news. However, breaking them into individual entities too has merit as in that case they would have to compete amongst themselves via algorithmic and manual moderation.
TAGS: instagram, Facebook, False News, Deep Fakes, Campaign Ads, Donald Trump