Google opts for Middle Ground in Political Ads Debate | TechTree.com
Google opts for Middle Ground in Political Ads Debate
The company is taking a tougher stance than Facebook on this contentious issue but hasn't gone the whole distance on it like Twitter did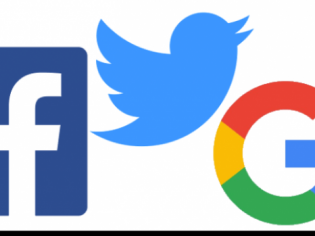 Political ads on social media has been the talk of the free world for some time now. Be it in the United States or in India, there are those who believe that the internet companies need to verify the content of such advertisements while political formations hold the view that ads should be free to offer what they are supposed to – publicity.
Google is the latest to offer a rethink on its approach to political ads and believes that it should limit the target options for election propaganda to age, gender and location. In a blog post, the internet behemoth says "Given recent concerns and debates about political advertising, and the importance of shared trust in the democratic process, we want to improve voters' confidence in the political ads they may see on our ad platforms."
"Political advertisers can, of course, continue to do contextual targeting, such as serving ads to people reading or watching a story about, say, the economy. This will align our approach to election ads with long-established practices in media such as TV, radio, and print, and result in election ads being more widely seen and available for public discussion," says the blog post.
The new plans would take effect in the UK from next week and in the European Union by end of next month before being implemented across the world by January 6, 2020. While it is obvious that Google has taken a tougher stance compared to those by Facebook its stance isn't close to being tough as those of Twitter where Jack Dorsey felt political messaging should be earned, not bought."
Facebook has been insisting that it would ban deep fakes, and Google says it would clamp down on misleading census claims or ads that could undermine participation or trust in the electoral process, but both are pulling back from oversight in terms of checking veracity of content.
"Of course, we recognize that robust political dialogue is an important part of democracy, and no one can sensibly adjudicate every political claim, counterclaim, and insinuation. So we expect that the number of political ads on which we take action will be very limited—but we will continue to do so for clear violations," the blog post says clearly demonstrating that oversight over content isn't kosher.
Which is where advocates of more transparency in democracies may find these measures underwhelming. Though there are others who argue that Google's policy shift would ensure that internet campaigning in the future wouldn't get limited to a party's strongholds as candidates would have to target a larger demographic group with their ads.
In the blog post, Google says that they want the ads to be transparent and widely available so that many voices can debate issues openly. The company already ensures that there is both in-ad disclosure and a transparency report that shows the actual content of the ads, who paid for them, how much they spent, how many people saw them, and how they were targeted.
Of course, while it is true that Google has never allowed micro-targeting of political ads off their platforms, the fact remains that its algorithms end up sharing more of the same to those who already belong to the political ideology while keeping contrarian views and voices at bay.
TAGS: Google, Algorithm, Political Ads, Twitter, Facebook, DeepFake, Deep Fakes