5 Signs You Need to Make a Switch from Android to Apple
[Sponsored]
There is no denying the fact that the competition between Android and Apple owners has always been fierce. With both the platforms offering technically advanced products to their fanbase every year, the competition is getting even bigger. However, despite all that is offered on Android, its competitor Apple still holds an edge over it. The look, touch, feel and the technology that Apple products come packed with are unbeatable, to say the least.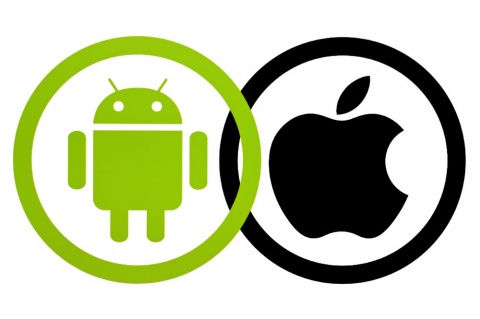 So, if you are still hooked to Android, it's time to put your life in a better situation by making a switch to Apple. Here we have counted 5 signs that are enough to signal that you need to make a switch from Android to Apple. Take a look!
1. You Are Done with Bloatware
With Apple, one of the biggest perks is that you are away from bloatware. You have a few apps that come preinstalled on the phone, and the rest is your choice. This means that the screen is free from those apps that you don't want to use (which, in some cases, isn't allowed in Android). The best part is that with iOS 11 and above you can easily uninstall the preinstalled apps from your Apple device. All you need to do is to touch and hold the app lightly until it jiggles. Tap the cross icon, and your device is free from apps that you don't want. You don't have this liberty in Android, right?
2. You Want to Be on The Latest Software
Android updates are only available for devices that are less than 18 months old. On the other hand, Apple delivers updates on all devices that are three years old. Also, the company never allows the carrier to hold the update. The update is available on every carrier as soon as Apple releases it. When you switch to Apple, you don't need to buy a smartphone to get the latest software. Yes, that's right!
3. You Don't Want to Be Treated Like a Second-Class App Citizen
Whether it was Snapchat, Instagram or Super Mario Run, all these apps were first launched on iOS and then found their way to the Google Play Store after a few months (in some cases, years!). The reason is that iOS is still developers' favourite platform to launch their apps. The message is clear – if you want to taste the latest apps first, choose iOS over Android. Already looking for an iPhone store in Pune for whichever city you live in?
4. You Are Looking for an Easy to Use Platform
This is absolutely a no-brainer that Apple devices are easier to use when compared with those running on Android. The easy to navigate operating system makes it easier for iPhone users to switch between apps and settings. So, if you have been craving for a phone that is easy to use and looks classy, Apple is the answer for you.
5. You Are Looking for An All-In-One Platform
With an iPad, iMac and an iPhone, you will never have a problem accessing any information from any of your devices. From answering a call from your Mac or iPad to sending text messages from any device, you can do it all. In addition, with the Handoff feature, you can start a task on your Mac or iPad and continue it easily on your iPhone. Now, that's called seamless user experience! The connectivity offered between the devices is something that is still lacking on the Android platform.
In a nutshell, you must have a smartphone that makes your life simpler and should not be causing any problems. The change is difficult, and you will undoubtedly have a hard time switching from Android to Apple. However, once you get familiar with iOS, you will never look back.
We are sure by now must already be looking for an iPhone store in Pune, Mumbai or whichever city you live in to become a part of the Apple family.
TAGS: Android