New Information On Pixel 2 And Pixel 2 XL Surfaces | TechTree.com
New Information On Pixel 2 And Pixel 2 XL Surfaces
The new gel cases for Pixel devices suggest quite a few details about the phone that we weren't aware of yet.
We recently reported that Pixel 2 smartphone may be in the works, and it may actually feature a Qualcomm Snapdragon 836 processor, competing with Zuk Z3 Max. Now, it looks like we have more information about Google's upcoming flagship device.
According to a recent post published on GizmoChina, images of smartphone gel cases from case maker Olixar for the upcoming Google Pixel 2 and Pixel 2 XL have surfaced recently on the Internet.
By looking at the images as shared on GizmoChina, we can clearly see that the glass portion on the back panel have been downsized, and thus, is different from the original Pixel devices. The images also showcase the Pixel smartphone with a single rear camera module, instead of the dual camera system that is currently taking up the trend.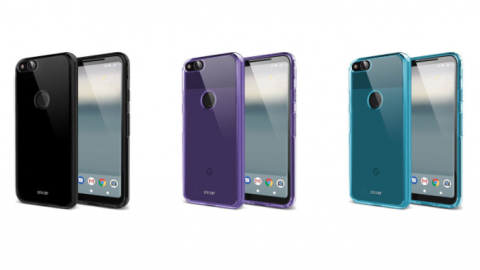 However, on the front portion, we can also see minimal bezel design which seems to be a pretty big improvement from the previous model. Along with this, it seems that the case maker has confirmed that the Pixel 2 devices wouldn't be supporting audio through 3.5 mm AUX port, and instead, will be using the USB Type C port for headphones. And, if not that, people will have to connect the phone with Bluetooth headphones.
Having said this, GizmoChina further mentions that users can pre-order these cases at MobileFun, where the images were spotted originally. It is being said that the price tags of these cases vary between €5.59 and €8.95.
TAGS: Google Pixel 2