Saholic.com Pegs Samsung GALAXY S III At Rs 40,000
Meanwhile, the handset maker is giving away free GS3s in an online contest in anticipation of the 31st May launch.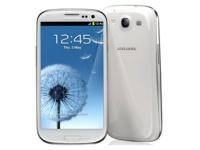 A couple of weeks ago, Samsung India started accepting pre-orders for its highly-anticipated smartphone, the GALAXY S III (GS3). In order to reserve Samsung's latest flagship, buyers needed to shell out Rs 2000, without knowing its actual price tag. Finally, the ambiguity surrounding GS3's pricing has been cleared by Saholic.com. The online store has started taking orders for Rs 40,000.

According to the listing, the handset is not in stock yet, but will be delivered in the first half of June. Earlier, the folks at Flamboyz had cited an email from Samsung that confirmed the launch date as 31st of May. Therefore, if you want to be among the first ones to get your hands on the most anticipated droid of the year, Samsung's official pre-order website is still your best bet.

If you want this handset badly, but don't have enough cash to burn, you might want to check out Samsung Mobile India's contest, where it's giving away five free GALAXY S III handsets.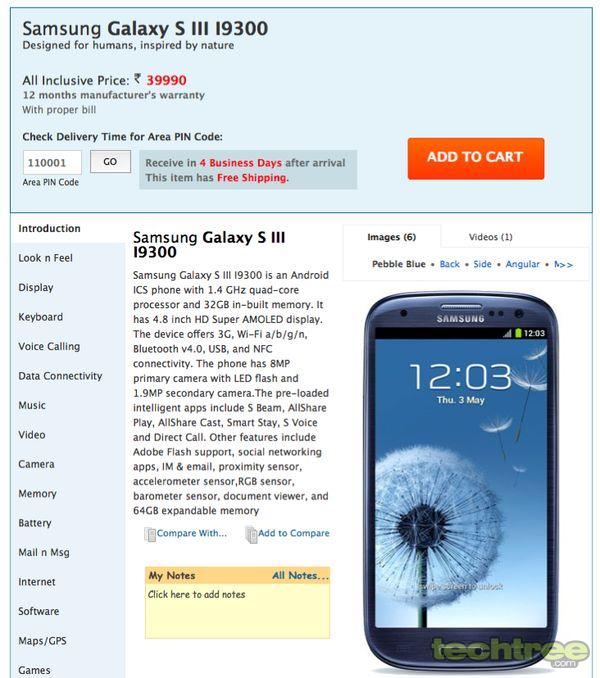 TAGS: Mobile Phones, Android, Samsung, GALAXY, E-Commerce, ck