Google Toilet Finder Service Goes Live In NCR And Madhya Pradesh | TechTree.com
Google Toilet Finder Service Goes Live In NCR And Madhya Pradesh
You can now search for nearby public washrooms on google maps.
Announced last month, Google's toilet finder service has gone live in National Capital Region (NCR) and Madhya Pradesh. People can access the listing of thousands of public toilets via Google Maps.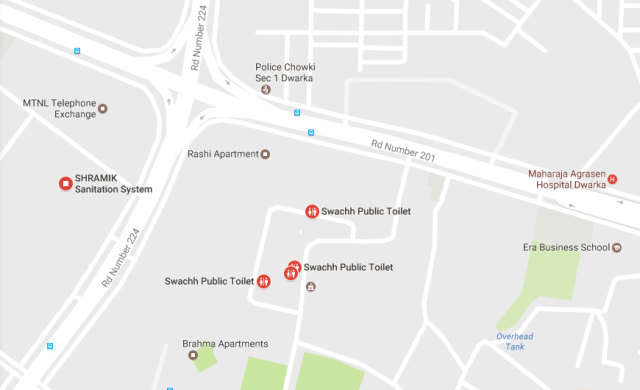 This comes as a much-needed "relief" for those who have always struggled to find a decent washroom. For this project, American tech giant Google collaborated with the Ministry of Urban Development (MoUD). The service will be accessible to users both in English and Hindi. In addition to the public restrooms, listings will also feature places such as malls, petrol pumps, and hospitals. Google maps toilet finder service will display the premises' opening hours. After selecting a nearby toilet, Google maps will also offer turn-by-turn navigation on the fastest route.

The service is available on smartphones and desktops. However, if you have access to a desktop computer, there's a good possibly that there is a washroom in the same apartment.
TAGS: Google, Android Apps