Aviation Authorities Issue Safety Guidelines For The Galaxy Note 7
Authorities in Canada, US, India, and Japan advise air travellers not to turn on the device at all.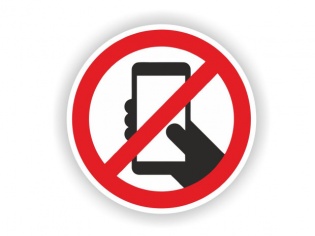 Recently, Samsung has been making headlines for the wrong reason. Its latest flagship smartphone, the Galaxy Note 7 is plagued with a serious battery issue. Instead of killing the competition such as the iPhone 7 Plus, the Note 7 seems to be busy in self-immolation. While the South Korean company is busy containing the situation, airlines and airport authorities around the globe are advising travellers not to fly with their Samsung Galaxy Note 7.

The US FAA (Federal Aviation Administration) has asked the passengers to refrain from turning on the Galaxy Note 7 or even stowing it in any checked in luggage: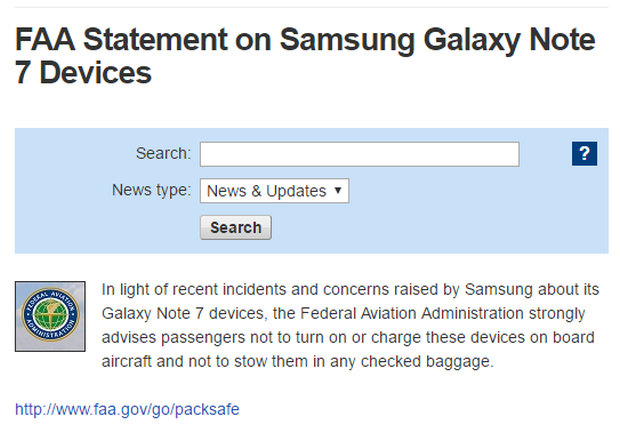 Similarly, Transport Canada recommends against putting the the Galaxy Note 7 in the checked in luggage. The passengers are requested to carry these handsets in the cabin so that the accident is swiftly dealt with.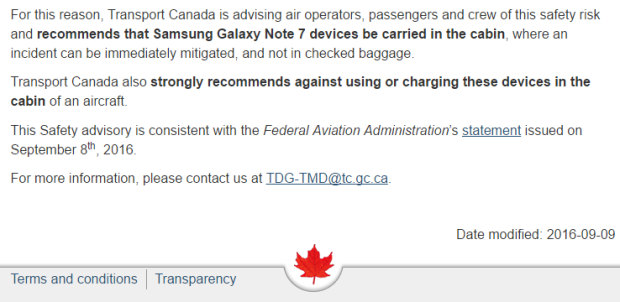 Following the suite, India's DGCA (Directorate General of Civil Aviation) has copy-pasted FAA's statement. Japanese people never let go of any opportunity to ridicule the Koreans. So don't be surprised if Japan's Civil Aviation Bureau officer smirked while saying this: "Until such time that safety measures are taken by Samsung, the ministry has requested that Japanese airlines strongly communicate instructions to passengers regarding bringing Galaxy Note 7 on board planes,"

In addition to these authorities, carriers such as AirAsia, Emirates, Singapore Airlines, SAS, Qantas, Jetstar Airways, and Virgin Australia are also advising the passengers to be extra careful when travelling with their Galaxy Note 7. On a related "note", the Galaxy Note 7 was supposed launch in India on 2nd September. In light of the critical safety issue though, the release has been delayed indefinitely. To make up for the inconvenience, Samsung is giving away a free Gear VR (Virtual Reality) headset to everyone who pre-ordered it in India.

TAGS: Samsung