Explosive Batteries Force Samsung To Recall The Galaxy Note 7 | TechTree.com
Explosive Batteries Force Samsung To Recall The Galaxy Note 7
The Korean company will replace over 2.5 million handsets.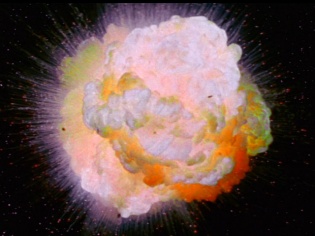 Following the reports of exploding Galaxy Note 7, Samsung has acknowledged a critical battery cell issue. Hoping to make things right, the South Korean brand will be recalling the handsets.

So far, this year has been quite excellent for Samsung. Its premium handsets such as the Galaxy S7 and S7 edge received glowing reviews from the world over. In fact, these handsets beat iPhone sales in Apple's home. Samsung kept on gaining momentum while Apple's shipments were on a decline. By launching the Note 7 in August, the Korea-giant got a vital head start over Apple's upcoming iPhone. Thanks to the extremely positive reviews, Samsung's latest Note sold well over 2.5 million units in just a couple of weeks. You can say that the Note 7's success has been explosive. Well, quite literally! Just as the handset topped the sales charts, users started reporting an undesirable "feature" in their phones — explosion.





According to company, there have been 35 cases where the Note 7 burst into the flames. Considering that teens these days sleep with their phones, this is one hell of a scary thing. Thankfully, Samsung has swiftly detected the problem and is now working towards replacing each and every Note 7 with a fresh unit. That's going to cost a lot of money. Worse, it will put a question mark on the reliability of Samsung products. As expected, the recent development has prompted Samsung to delay the Note 7 launch in India. While Koreans are trying hard to contain this mess, someone in Cupertino must be smirking during the keynote rehearsal.

Here's the official statement from Samsung India:

"Samsung is committed to producing the highest quality products and we take every incident report from our valued customers very seriously. In response to recently reported cases of the new Galaxy Note7, we conducted a thorough investigation and found a battery cell issue.

To date (as of September 1) there have been 35 cases that have been reported globally and we are currently conducting a thorough inspection with our suppliers to identify possible affected batteries in the market. However, because our customers' safety is an absolute priority at Samsung, we have delayed sales of the Galaxy Note7 in India.

We acknowledge the inconvenience this may cause in the market but this is to ensure that Samsung continues to deliver the highest quality products to our customers. - Samsung India Spokesperson"