Huawei And India Photo Project Announce "Monochrome Award" | TechTree.com
Huawei And India Photo Project Announce "Monochrome Award"
The award aims to celebrate visions in monochrome from the most amazing Instagrammers from India.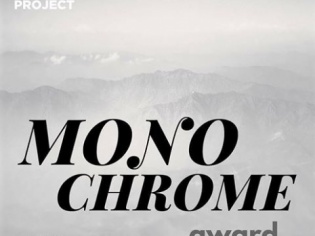 Huawei P9 and India Photo Project today announced the commencement of the Monochrome award to hunt for India's best Black and White Instagrammer. The award aims to celebrate visions in monochrome and to uncover some of the most amazing Instagrammers from India. This campaign urges inspiring Instagrammers to discover ideas, perspectives and levels of expertise in monochrome format. Entries can be uploaded on Instagram with the hash-tags #ipp_ma2016 to ensure that their entries are taken into consideration for the award.
This contest which runs from 20th August till 31th August will be judged by Sumit Dayal, who was named CNN's Indian Instagrammer of the Year, 2015 along with Tara Bedi (India's 1st Instagram Employee), Devika Daulet Singh (Director of Photo Ink) and Neeraj Priyadarshini (Photo Editor Indian Express). "Capturing something in color is to capture their appearance but capturing something in Black and White is akin to capturing their essence" said Sumit Dayal.
"Huawei is known for many firsts. With this award, we aim to lend our support to the India Photo Project and bring to light the beauty and essence of the Black & White images. The recent launch of our Huawei P9 redefines the smartphone photography experience by leveraging the unrivalled capabilities of Leica, the leader in the world of imaging for more than 100 years and this award helps us to curate such experiences," said Peter Zhai, President, Huawei India Consumer Business Group.
The winner of the award will be gifted a unit of the newly launch Huawei P9, the first smartphone co-engineered with Leica, that has a dual-lens camera, setting new benchmarks in smartphone photography. The two rear cameras of the Huawei P9 work in tandem to enable users to create images of superior detail, depth and color by capturing more light and stitching together both vivid colors and monochrome images.
TAGS: Instagram, Huawei, Photography, Lecia, Press Release