Xiaomi To Foray Into VR, May Soon Launch VR Headset | TechTree.com
Xiaomi To Foray Into VR, May Soon Launch VR Headset
Rumours and speculations suggested that the headset would be launched today.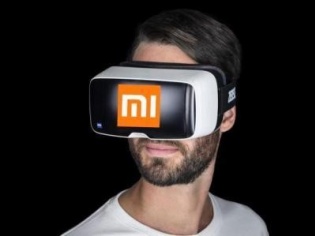 With all the major smartphone makers launching their VR headsets, Chinese smartphone maker Xiaomi is all set to launch its VR headset if the reports are to be believed. According a report published by Firstpost Xiaomi's general manager Tang Mu has confirmed that the company is keen on venturing into virtual reality and that they are working their VR headset.
The VR headset is said to be Daydream compatible. If all the rumours surrounding the VR headset are true then the company will indeed be the first among the Android manufacturers to reveal such a device. Earlier Huawei was reported to soon launch a smartphone to be compatible with Google's Daydream.
Xiaomi was in the news for its launch of Xiaomi Notebook Air, which received backlash for its design that tried to emulate Apple MacBook Air. Following the footsteps of Xiaomi, Lenovo announced its Air 13 Pro with striking similarities to the features of Xiaomi Notebook Air. Xiaomi recently launched Xiaomi Redmi Pro in China. The flagship phone is the first Xiaomi smartphone to feature a dual camera. The smartphone features a 13-megapixel Sony IMX258 sensor coupled with a 5 megapixel Samsung sensor.
TAGS: Xiaomi, Xiaomi Notebook Air, VR Headset, virtual reality