Twitter Announces New Updates To View Periscope Broadcasts | TechTree.com
Twitter Announces New Updates To View Periscope Broadcasts
Periscope launches replay highlights, autoplay live broadcasts and broadcast embeds in tweets.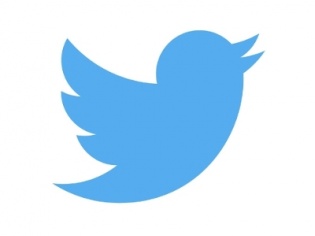 Twitter has now announced changes to the viewing and discovery features on its live streaming app Periscope, beginning roll out today with additional functionality available in the coming weeks. New features added include a "Highlights" feature, which automatically presents the most interesting moments from a broadcast, Periscope web embeds within Tweets, and a more immersive Watch Tab and Global Feed that autoplays live broadcasts.
Highlights is a new feature that automatically generates a short trailer for every Periscope broadcast. You can watch a highlight reel of broadcasts in your home feed from the last day, as well as highlights for any Periscope profile, or highlights of broadcasts from any search such as #RNCinCLE. Additionally, the refreshed Watch Tab and Global Feed will show broadcasts in a larger, immersive format and will autoplay live broadcasts to instantly show viewers what's happening in the world.
With the launch of embeds, Periscope broadcasts can live and play anywhere on the web by embedding a Tweet that has a link to a Periscope. With monumental events unfolding on Periscope and Twitter, including #NoBillNoBreak, publishers now have the opportunity to include the rich, compelling content from Periscope broadcasts in their online content, while viewers can more easily discover and watch live and replay content on the web.
"We've seen incredible growth on Periscope during the past year," said Periscope CEO and Co-founder Kayvon Beykpour. "It's hard to keep up with all of the live content shared by Periscope broadcasters around the world. So we built a way to easily watch automatically generated highlights of each broadcast. We've also made it easy for publishers to embed playable broadcasts anywhere on the web. We often see articles reference specific Periscopes with screenshots or manual recordings. Now, publishers can easily embed the Periscope itself by simply embedding a tweet."
The ability to watch Periscope broadcasts within Twitter or through Tweets embedded on the web is now available. Replay highlights is now available on Android and iOS. Live broadcasts now autoplay on Android and will be available on iOS in the coming weeks.
TAGS: Press Release, Twitter Periscope, Twitter, Social Networking Apps