airtel 4G Launches In Bengaluru
Plans start from Rs 1000 per month for 6 GB of data.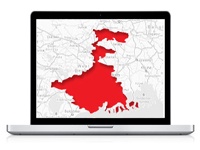 Last month, airtel launched its 4G services in Kolkata, with Bengaluru being next in line. 4G LTE services for the IT hub of India have now been launched. The new tariffs include Smartbytes for 4G, a top-up plan that offers flexibility to subscribers who exhaust their data limits quickly and need more on the go. The company has also come up with a cash-back offer for the 4G dongle, which will supposedly make the device practically free. Additionally, airtel has added a 30 GB pack starting at Rs 3000, which is yet to debut in the Kolkata circle.
Apart from this, subscribers can pick from over 35 Bollywood movies to stream using their 4G connection. From these, 10 titles will be free for the first month, after which the service can be used by paying a monthly subscription of Rs 150. More additions to the list are expected soon. airtel also owns the BWA (Broadband Wireless Access) licence for Punjab, Maharashtra (excluding Mumbai), Kolkata, and Karnataka, so we can assume that the next region to receive a roll-out of 4G services will be Maharashtra. The tariff for the Bengaluru circle is as follows: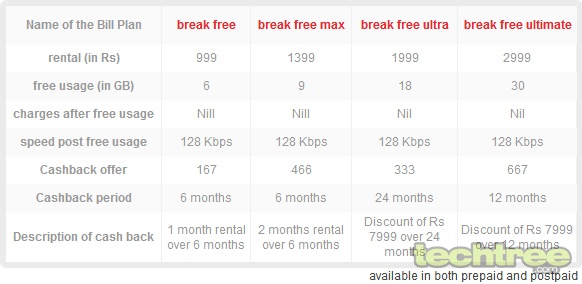 The Smartbytes postpaid 4G top-up plans are as shown below: