YuppTV, Silly Monks Partnership To Offer Better Entertainment | TechTree.com
YuppTV, Silly Monks Partnership To Offer Better Entertainment
Users of YuppTV Bazaar will now have easy access to new and refreshing Hindi, Telugu, Tamil and Malayalam content.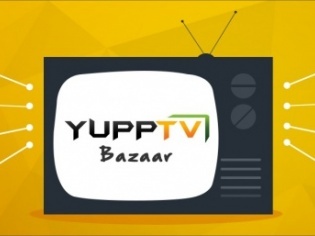 India's premier online marketplace for video content, Yupp TV has joined hands with Silly Monks to expand its entertainment portfolio, which will bring in more content in regional languages like Telegu, Tamil, and Malayalam, other than Hindi. The viewers for Yupp TV can now have premium regional content as Silly Monks, partner on this new venture, is known to have a stronghold on the content production area. Users will now be able to access South Indian entertainment and celebrity gossips on the go and also follow the popular and first ever Telugu web series, Mudda Pappu Avakai.
"We are excited to be partnering with Silly Monks and further extending our assortment of curated content on YuppTV Bazaar. We are affirmative that users will enjoy the new addition in our bouquet of entertaining content," said Uday Reddy, the CEO and founder of Yupp TV. Sanjay Reddy, Founder and Managing Director of Silly Monks Entertainment placed his faith in the large audience Yupp TV caters to, including the international audiences, by adding, "We are proud to be associated with YuppTV Bazaar and present our content at the platform. Owing to the massive reach of YuppTV, we hope to reach out to and entertain hither to unexplored users. We expect tremendous advantages for both the companies resulting out of this synergy"
YuppTV remains the world's largest bank of internet based TV and online service provider for South-Asian content, which includes 200+ TV channels, 5000+ movies, and 100+ TV shows in 13 different languages. YuppTV also has 25,000 hours of entertainment content catalogued in its library, while nearly 2500 hours of new on-demand content is added to the YuppTV platform every day. YuppTV also has features like Live TV and Catch-Up TV technology, which the users can avail based on their personal viewing schedule. Silly Monks on the other hand, is primarily into Digital Marcom, Publishing, Cinema, TV, Music and Events. SillyMonks is also present in music through its brand Monkstar Music that provides a platform for independent artists. With the content and reach variables being in perfect sync, the viewers ought to have a taste of premier content, with rooted Indian touches.
Recommended:
YuppTv: The Beacon of Entertainment for Indian Expats
TAGS: YuppTv, Home Entertainment