After Ross, The Robotic Lawyer, Meet Smacc, The Accountant | TechTree.com
After Ross, The Robotic Lawyer, Meet Smacc, The Accountant
Looks like robots and apps would take over most of specialized office tasks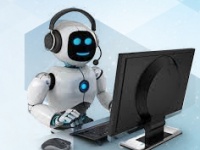 Barely a week after the world's first robotic lawyer got hired a few days ago by Baker Hostetler to provide research assistance (Read the story here), there is news that accountants could also become jobless soon. And the culprit this time is an App that uses artificial intelligence (AI) to manage your balance sheets.
Going under the rather unimaginative name of Smacc, the company at the forefront of this venture recently got funded to the tune of USD 3.5 million by a team of VCs led by Cherry Ventures, Rocket Internet, Grazia Equity and Dieter von Holtzbrinck.
The company offers its products between a price range of 50 Euros a month for self-employed individuals and small companies to 400 Euros for small business while for enterprises with annual revenues above 10 million Euros and more, the solutions are customized and so is the fee.
So, how does this thing work? Quite simple actually! Customers submit their bills to Smacc, which converts them into machine-readable formats before encrypting them and allocating them to an account. The platform has the ability to teach itself by tracking invoices, sales and costs to figure out liquidity.
A report published on TechCrunch.com quotes the founding team of Uli Erxleben, Janosch Novak and Stefan Korsch to suggest that the idea came to them as part of their experience managing some companies funded by Rocket Internet.
The system has the capability of checking a vast number of data points, verifying the accompanying invoices and adding things up. It even calculates the government taxes paid and suggests if there is any correction required. The founders are claiming that over time, the system would be become smarter at dealing and allocating data.
The article (Read the full story here) quotes Erxleben to suggest that micro and small enterprises could find the new App adequate for handling revenue and expense reports as well as planning liquidity, that too on a real-time basis.
Does that mean that other cloud-based accounting software providers could become redundant? Maybe so in the near future as Smacc relies on a high level of automation of accounting processes that generates intelligence back into the system and continuously improves it.
As for human intervention required in the accounting process, right from feeding data to ensuring tax compliance, Smacc could well make them redundant too.
TAGS: Robots, Artificial Intelligence, Robotic lawyer, Smacc