Facebook Posts To Be Enabled With Multilingual Composer | TechTree.com
Facebook Posts To Be Enabled With Multilingual Composer
The new translation feature will help instantly translate posts in nearly 45 languages in order to improve networking among users.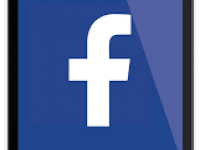 An official Facebook announcement stated that, "People use Facebook to communicate and share in many different languages. In fact, 50 per cent of our community speaks a language other than English, and most people don't speak each other's languages. Given that, we're always thinking about ways we can help remove language as a barrier to connecting on Facebook. To help solve this problem, we built a new multilingual composer that allows people to reach a broad audience across languages with less work. It rolled out for Pages earlier this year, and we're beginning to test it for individual people on Facebook."
This new feature would be well received by users as it will help their posts and pages garner more reach than earlier. The multilingual composer will help users view a particular page or post in their preferred language allowing users an enriched networking experience.
Read: Facebook Privacy Intact, Relax!
Facebook also stated that "The composer became available to all Pages earlier this year, and it's now being used by around 5,000 Pages to post nearly 10,000 times per day on average. Collectively, these posts receive 70 million daily views, and of these views, 25 million are viewed in one of the post's secondary languages. We're excited to see this tool help even more people on Facebook connect with their friends who speak different languages."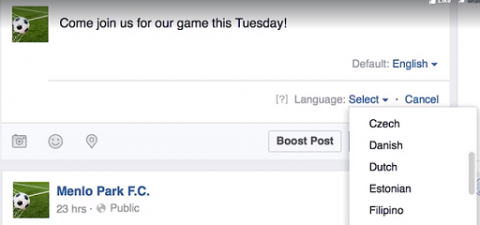 The new feature will allow the user while creating a new post to specify the languages from the drop down options. Viewers will able to see the post in their preferred language which is made possible by analysing various data such as "the language preferences and the locale that people selected for their accounts, as well as the language they most commonly post in". In case the data is not sufficient to understand the preferred language the original post will be shown with the option of translating the post.
TAGS: Facebook, Social Networking Apps