Facebook To Arrive On Windows 10 Platform
The new Facebook app under beta phase is developed and published by Facebook.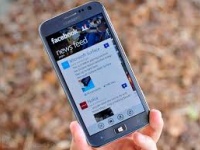 Windows smartphone users, don't be confused. All this while you have been using Facebook app on your smartphone developed by Microsoft for Facebook. After iOS and Android platforms, Facebook will develop the app for tech giant Microsoft.
The current Facebook app for Windows 10 mobile devices may carry the Facebook branding, design cues, and API access, it has been developed by Microsoft, presumably to make sure that its smartphone platform had a Facebook client app, just like Android and iOS. Facebook has not revealed any details as to when would the update be rolled out Windows users.
Facebook has introduced new upgrades such as 360 photos and SMS feature for Messenger. Facebook has also recently launched it's suicide prevention updates in India.
TAGS: undefined