Now Send SMS Using Facebook Messenger | TechTree.com
Now Send SMS Using Facebook Messenger
Starting today the global roll out of the new feature is applicable for all android users.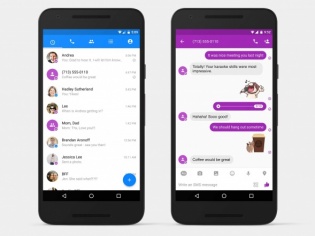 The latest Messenger update will allow Android users to send and receive SMS via Messenger. While the feature is only available for Android users, the SMS can be received by users of other platforms. Now users will have to log into their Messenger and turn on the "Default SMS app" Users will be able to view as well as reply to SMS messages and the distinctive feature is that all SMS conversations will appear in purple while Messenger will retain its iconic blue colour.
The official Messenger Facebook post said, "We know that people receive messages via both SMS and Messenger - for example your best friend sends you GIFs on Messenger whilst your mom only uses SMS - we want to make it easier to stay in touch with all the people you care about. We hope that this new choice will bring the convenience of being able to access all your messages in one place, making your messaging a lot simpler and helping you stay on top of your conversations!"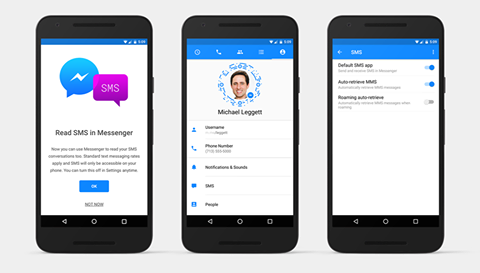 Facebook also confirms that SMS in Messenger doesn't send, upload or store your conversations on Facebook servers assuring users of their privacy. Standard rates for SMS will applicable as per the service provider while Messenger will consume normal data.
According various reports, Messenger has been testing this feature since February. Techcrunch had earlier reported that Facebook first integrated SMS into Messenger for Android in 2012 but it dropped the feature in 2013.
This feature is optional to users. The user may still continue to send and receive messages via SMS without integrating it with Messenger.
Read : Facebook Will Read Your Posts
NewsBytes Launches News Bot On Facebook Messenger
TAGS: Facebook Messenger, Facebook