Adieu, Yahoo Messenger! | TechTree.com
Adieu, Yahoo Messenger!
Yahoo has decided to discontinue the instant messaging app services effective from August 5th 2016.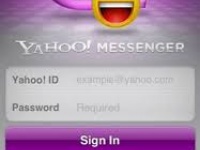 The 18 year old legacy of Yahoo Messenger will bite dust as the company is struggling to compete with rivals like Facebook Messenger and Whatsapp. Started in the year 1998 as Yahoo Pager, as one of the earliest instant messaging account, it was linked to Yahoo Mail.
In an official blog post, Amotz Maimon, Chief Architect at Yahoo wrote, "In December of 2015, we announced a brand new Yahoo Messenger for mobile, the Web and in Yahoo Mail on the desktop, built on a new modern platform. This complete revamp brings users an incredibly fast, beautiful and smart way to send – and unsend – messages, photos and animated GIFs in 1:1 and group conversations. While today we provide basic interoperation between the legacy product and the new Messenger, we encourage all of our users to complete their transition to the new Yahoo Messenger as we will no longer support the legacy platform as of August 5, 2016. We intend to continue our focused efforts on the new Messenger, with a goal of delivering the best experience to our users."
The company also announced "To streamline and simplify products for our publisher community, we are discontinuing Yahoo Recommends on September 1, 2016"
Also Read : Yahoo Launches Three Bots On Kik
TAGS: Yahoo, instant messaging, Yahoo Messenger