Download: Ubuntu 12.04 LTS (Precise Pangolin) | TechTree.com
Download: Ubuntu 12.04 LTS (Precise Pangolin)
Long-Term Support release sports user-friendly Unity interface and better battery optimisation.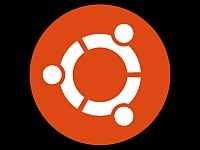 The latest release of Ubuntu, dubbed Precise Pangolin, is available for download now. Officially known as Ubuntu 12.04 LTS, the LTS suffix denotes a Long-Term Support release. Unlike regular incremental versions, LTS releases receive official updates for a longer duration. Precise Pangolin will be supported for a good five years. The latest version brings quite a few revisions. For starters, the Gnome Desktop UI has been replaced with the more intuitive and beginner-friendly Unity interface.
Another noteworthy UI addition is the HUD (Heads-Up Display), which does away with complicated menu hierarchies, to make way for a simple search box that's activated by pressing the <Alt> key. This makes it easy for Linux newbies, but will nonetheless invoke the wrath of old-schoolers. On the bright side though, this iteration plays well with portable devices, thanks to better battery optimisation providing longer run times.
Developer: Canonical
Size: 701 MB
Licence: Free (GNU GPL)
Platform: PC
URL: http://www.ubuntu.com
Download: http://www.ubuntu.com/download/desktop