Alcatel To Support Google's Daydream Platform
Alcatel will introduce Daydream-ready flagship smartphones, demonstrating its continuing commitment to VR.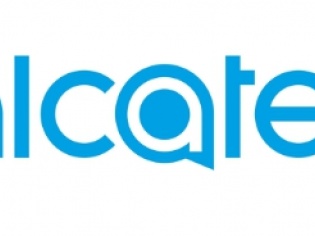 Alcatel has announced that it is one of the first global smartphone manufacturers to support Daydream, a platform for high-performance mobile virtual reality (VR) recently unveiled at the Google's annual developer conference, Google I/O.
As part of Alcatel's collaboration with Google to support these new VR experiences, Alcatel's worldwide customers will be able to experience Daydream on future smartphones within the brand's expanding product portfolio. Alcatel's engineers and designers are working closely with Google to enhance the user experience of the platform, and are committed to delivering an immersive audio experience, better display and premium content, including music, gaming and entertainment.
"We appreciate Google's recognition of Alcatel's ability to deliver a high-quality, optimized Android virtual reality experience," said Dan Dery, Alcatel's Chief Marketing Officer. "We are dedicated to enriching the VR ecosystem by providing innovative solutions for hardware, content and the user experience. This continues our commitment to bringing our consumers the latest VR technology customized to their needs."
Alcatel's early collaboration with Google proves the brand's understanding of Millennial and Gen Z consumers, who are avid entertainment seekers. It also shows Alcatel's ability to deliver the latest technology that resonates with its consumers.
The award-winning IDOL 4, whose packaging transforms into virtual reality goggles, sets the trend in the industry. Being one of the first original equipment manufacturers (OEMs) to support Daydream confirms Alcatel's dedication to VR innovation.
Daydream-ready smartphones will run on Android N (previewed to developers in March).
Alcatel will launch its devices in the first half of 2017.
TAGS: Google I/O 2016, virtual reality, Google Daydream, Alcatel