Rumour: Samsung Galaxy S III Will Be Unveiled On 3rd May | TechTree.com
Rumour: Samsung Galaxy S III Will Be Unveiled On 3rd May
Sends out invitations for event announcing the next Galaxy smartphone.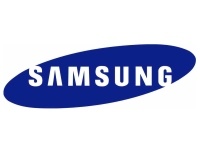 Samsung has begun distributing official invites for its London event, where it will be announcing the next Galaxy smartphone. The invite itself just states, "Come and meet the next Galaxy", which in all probability alludes to the much awaited Galaxy S III. Obvious assumptions aside, at the moment there's no indication if the device will be Samsung's flagship Android phone, or just another variant that may not necessarily be a successor to the wildly popular Galaxy S II.
However, you don't launch an event with such anticipation and fanfare for anything less than a flagship device. That's your cue Android lovers, to shore up your finances for the impending choke-slam it's about to get.
TAGS: Mobile Phones, Android, Samsung, GALAXY, Nachiket