Moto X Style Starts Receiving Android Marshmallow Update In India | TechTree.com
Moto X Style Starts Receiving Android Marshmallow Update In India
The company will slowly roll out the update to every Moto X Style device in the country in coming weeks.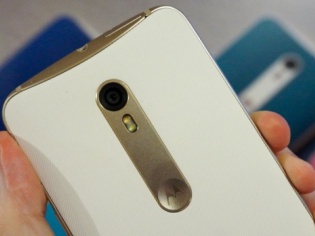 Motorola has finally started rolling out Android 6.0 Marshmallow updates to its Moto X Style in India from Nov 12.
While this is definitely a treat for Diwali for the Moto users in the country, the company has also started rolling out the Marshmallow updates in Brazil along with India.
However, it is being said by the company that the update might take quite a few weeks to be completely rolled out to all the Moto X Style devices in the country.
While this is being said, you cannot update the smartphone manually and you might have to wait for the update notifications to pop up on your device.
The Marshmallow update rolls out while it is not even a month since the smartphone started receiving Android 5.1.1 Lollipop updates in the country.
Along with this, it is also expected that the Moto X Pure Edition (3rd Gen) may start receiving the updates in the coming weeks.
[Related: Android 6.0 Marshmallow Updates Now Out For Some Android One Devices]
Adding more on the Marshmallow update, it brings with it a new Memory Manager to enable you to check memory usage of all your installed apps along with a 'do not disturb' button.
The update also comes with quite a few other important features like Google Now on Tap, Doze, which is a battery management feature and App Standby feature that reduces battery drain.
Additionally, the Marshmallow update allows users to use microSD cards either in portable storage or an internal storage mode. In the portable storage mode, the microSD card can be used to store pictures, videos and audio, and on the other hand, the internal storage mode enables its users to actually install apps on to the microSD card. However, the apps cannot be used on other devices.
TAGS: Motorola Moto X Style, Android 6 Marshmallow Update, Marshmallow Update India