Apple Offering Buy Back Schemes On iPhone 6s With Up To Rs 34,000 Off | TechTree.com
Apple Offering Buy Back Schemes On iPhone 6s With Up To Rs 34,000 Off
Sluggish sales, may have forced the company to scramble lucrative offers to build on the iPhone 6s' sluggish sales momentum.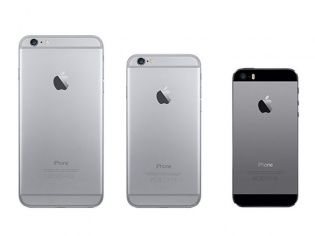 Seems like Apple is really getting desperate for sales, as this year's iPhone 6s failed to break last year's sales records (or come anywhere close to that). Indeed, the biggest reason for the sky rocketing iPhone 6s prices is are the fluctuating exchange rates. But customers do not want excuses, they just want the right prices.
The Economic Times reports that many Apple distributors including Ingram Micro have started buy back offers for the pricey iPhone 6s models. Apple Stores and multi-brand retail chains in South India are actually buying back older iPhones in exchange for the newer models, giving up to Rs 34,000 on your older Apple iPhone.
Clearly, this applies only to the iPhone upgraders and not those who are switching over from an Android device. If you ask us, you are better off pushing off your iPhone 6 or 6 Plus for a higher price to a normal retailer, as you can get a better price depending on the condition of your iPhone.
While Rs 62,000 for a 16 GB iPhone 6s does sound ridiculous for an 'S' upgrade, Apple does speed up a few things with a zippy NAND storage that literally doubles the read write speeds of the iPhone 6s when compared to the iPhone 6 (and way faster than flagship Android smartphones). 3D Touch is another innovative, yet gimmicky way to Peek and Pop into your apps without the need to actually get in there. So all-in-all it is worthy upgrade in terms of performance and features even for an "S" upgrade. It is just that those expensive price tags that are keeping buyers away from it.
TAGS: Apple iPhone 6s, Apple iPhone 6s Plus, Apple, Mobile Phones