Blurry Camera On The iPhone 6 Plus? Apple Has You Covered
Apple launches a camera replacement program for select iPhone 6 Plus units.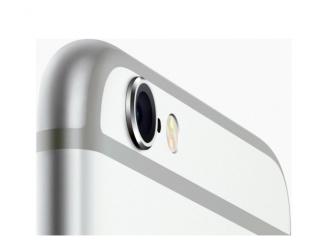 Is your iPhone 6 Plus is plagued with rear camera issue? Well, Apple acknowledged that a small percentage of iPhone 6 Plus devices have been plagued with a a blurry camera problem.
According to Apple, it is a hardware related problem, and the company has also found out the serial number range affected by it. These phone are reportedly sold between September 2014, and January 2015.
To rectify the issue, Apple is offering free repairs where the company will replace your device's iSight camera. To avail free repairs, your iPhone 6 Plus needs to be in working condition. If your iPhone 6 Plus has any damage such as a cracked screen, which impairs the camera replacement, that issue will need to be resolved prior to service.
Moreover, it needs to be in the specific serial number range. Click here, to check if your phone is eligible for the repairs. The program covers affected iPhone 6 Plus iSight cameras for 3 years after the first retail sale of the unit.
TAGS: Mobile Phones, iPhone