Samsung's Galaxy S5 With 4G Competes With iPhone 5s At Rs. 53,500
This comes a few weeks before the launch of iPhone 6 and Samsung Galaxy Note IV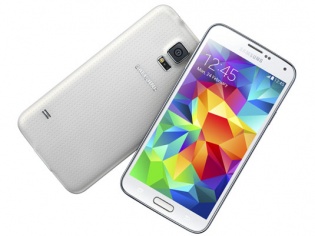 It is looking like Samsung is making its intentions of taking on iPhone clear and has launched the 4G variant of its flagship Galaxy S5 in India at a price of Rs. 53,500.
The device will also come with the Rs. 10,000 upgrade offer to allow consumers to upgrade to the fastest 4G device.
The Galaxy S5 4G is powered by the Qualcomm 8974 Pro 2.5 Ghz processor and supports eight 4G LTE bands. It has features such as Advanced Camera (HDR mode, Selective Focus), IP67 protection (Dust and Water Resistant) and Ultra Power Saving Mode.
In addition to these, the 4G variant also offers features such as Download Booster and Wi-Fi MIMO, which lets users access 4G and Wi-Fi simultaneously. For instance, if 4G speeds are at 8mbps and Wi-Fi speeds are at 4mbps, then it can give upto 80-90% of combined 12mbps speeds of 4G and Wi-Fi.
"We are excited to introduce our first 4G variant of the Galaxy S5 in India. We expect the 4G version to catch the imagination of technology enthusiasts and professionals, who demand superior smartphones for their heavy multimedia content consumption," Asim Warsi, Vice President - Marketing, Mobile & IT, Samsung India, said in a statement.
The device will be available in all 4G service enabled markets in India from July 20 onwards.
TAGS: Galaxy S5, iPhone 5s, Mobile Phones