Oppo Find 7 Is The First Quad-HD Smartphone To Reach The Indian Shores
The Chinese smartphone maker seems to have got both the specs and pricing right.
Premium brands such Samsung, HTC, and Sony will have to rethink their flagship's pricing strategy, now that Oppo has launched its Quad HD display smartphone, Find 7 in India. Holding nothing back, they also launched the Find 7a as well.
Both the handsets fit into the premium-segment of smartphones, which have been dominated by Samsung, HTC, and Sony. Oppo brings a stunning 5.5 inch Quad HD (2560 X 1440 pixel) display to the game, making it the first smartphone maker to launch a device, which with such a display on Indian soil. This resolution translates to pixel density of an eye-popping 534 ppi. The Find 7a is a Full HD (1920 x 1080 pixel) variant of the device.

Display apart, the Oppo 7 comes with some premium hardware as well. The Find 7a comes with a Qualcomm MSM8974AB Snapdragon 801 clocked at 2.3 GHz, and coupled with 2 GB of RAM. The Find 7 is also powered by the faster Qualcomm MSM8974AC Snapdragon 801 SoC, is clocked at 2.5 GHz and comes with a hefty 3 GB of RAM.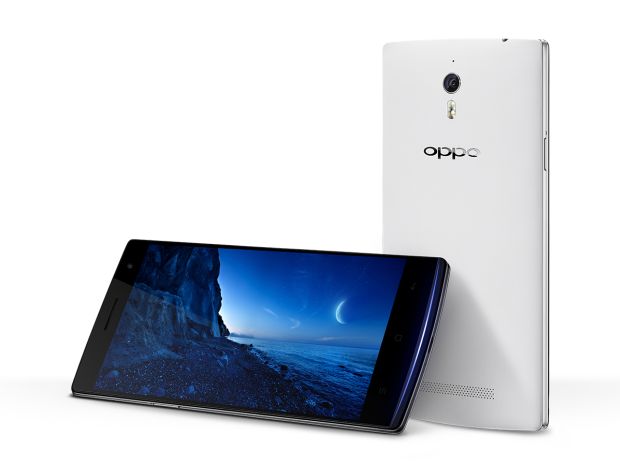 Both variants clearly come under flagship territory and are powered by Android 4.3 Jelly Bean with Oppo's Color OS skin keeping things refreshed for the user. The camera is a 13 MP Sony IMX214 stacked sensor (6 element lens) assembly, which even includes the powerful Super Zoom mode that captures 50 mega-pixel imagery. Also included is 4K video recording that seems to be the standard fare with flagships these days.


What many will like about the Oppo Find 7 and 7a will be the new VOOC charger that will allow users to charge the large 3000mAh battery up to 75% in just 30 minutes. The Oppo Find 7 is priced at Rs 38,000 while the Full HD Find 7a is priced at Rs 32,000, and both handsets come with 32 GB of internal memory. You can extend it further via the microSD card slot. The handsets will be available in black and white, and will hit store shelves at the beginning of July.
LG had also announced its Quad HD LG G3 smartphone worldwide a few weeks ago, but is not available in India just yet.
[See Also: LG G3 announcement and specifications]

TAGS: Mobile Phones, Android, OPPO