Facebook Speaks Out Against Internet Censorship
Mark Zuckerberg protests through his FB Wall against "poorly thought out laws".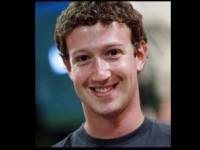 As internet giants unite against the proposed Stop Online Piracy Act (SOPA) and Protect IP Act (PIPA) laws that are under consideration by the US Senate, Facebook's Mark Zuckerberg has also finally taken a stand. On his Wall, Zuckerberg recently posted, "The internet is the most powerful tool we have for creating a more open and connected world. We can't let poorly thought out laws get in the way of the internet's development. Facebook opposes SOPA and PIPA, and we will continue to oppose any laws that will hurt the internet". He also added that the world today needs "pro-internet" leaders.

As the debate about internet censorship and intellectual property rights gains momentum, it will be interesting to see how much of this online protest translates into a real world influence on the Senate's vote.