Download: Spotliter Video (iOS)
Add effects to your 6-sec videos before sharing them on Vine.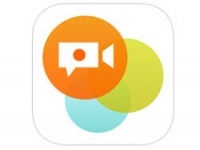 Services such as Instagram and Vine are becoming quite a rage these days, and for those who enjoy sharing short video clips, this is one interesting app. The only catch though, is that it up only for iDevices for now. This one, called Spotliter Video, lets you add a spotlight to highlight specific parts of you capture, with a "tap, slide or pinch your fingers on the camera screen". But that's not all, you can play around with other effects as well, just like you do with Instagram.
The other effects you can check out include Magnify, Freeze, B&W2Color, and Searchlight among others. The effects can be applied on clips as small as 6-seconds to as large as the device's storage. The app is free, so would hurt if you tried your luck with it.
Publisher: netomat, Inc.
Platform: iOS 6.1 and above
Size: 0.9 MB
Price: Free
Download URL: https://itunes.apple.com/in/app/spotliter-video/id734696474