Yahoo! Mail Users Annoyed With Glitches
Have they paid dearly for loyalty?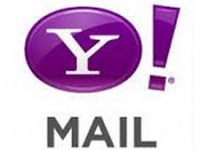 Being loyal to the brand hasn't been particularly a good thing for Yahoo! Mail users: The new version of the service, which generously picked up features from Gmail is back in the news for wrong reasons again. This time, users have reportedly raised angst over missing features, and disappearance of data. Mails can no longer be sorted within the Inbox by Tabs or Sort by Sender, Folders are not visible unless you get out of the inbox, new emails don't appear in bold, and the delete button is very close to the sender name. Also missing is the print button.
Check out the entire list of rants here. In response to queries by ZDNet, Yahoo has responded with a list of available features, and how users can locate them. Check out the entire reply here. As far as safety is concerned, users will have to wait for some time till the service offers SSL encryption the default. A report on the Washington Post suggests that users will have to wait until 8th January for that to happen. Better late than never I guess. Have you switched to the new Yahoo! mail? How has your experience been so far? Let us know in the comments.