Samsung GALAXY S III Price Cut: Down To Rs 28,900
Is the Korean manufacturer clearing the S III's stocks before announcing the next big thing?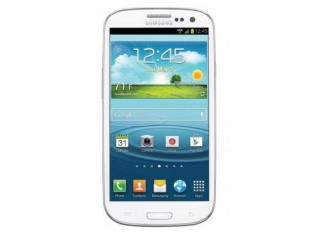 Samsung's GALAXY S III, the best smartphone from the Android camp is now available for Rs 29,000. Apparently, the phone was launched at a price tag of Rs 42,500, so by holding out your purchase for a few months, you saved around Rs 13,500! With Valentine's Day around the corner, this money might come in handy.

If you were living under a rock for the entire last year, the GS3 features a quad-core Exynos 4412 chipset. It sports a stunning Super AMOLED 720p screen, and has 1 GB of RAM. On the software front, it comes preinstalled with ICS, and upgradable to Jelly Bean.

Samsung is expected to announce the S III's successor in March. Therefore, it makes sense for the company to clear S III's stocks before announcing the next flagship.
TAGS: Mobile Phones, Android
Opinion Poll
Which is the most important aspect of a smartphone?
Operating system
26%
Display
6%
Camera
11%
Processor and RAM
37%
Battery
14%
SIM slots
2%
After-sales service
5%
Total votes: 18549