New Samsung Galaxy S IV May Have "Unbreakable" Screen — Or Perhaps Just A Sturdier One
Codenamed "Project J", the Galaxy S IV is expected to release by April next year.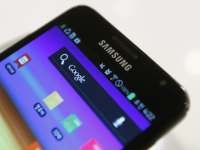 Gadgets are the new celebrities. At least, that's what you might jolly well infer from the number of rumours that go around premium gadgets. Barely a day after the iPhone 5S rumour started making the rounds, Samsung could not be left behind — court battles notwithstanding. The next version of the company's flagship, which we'll just call the S4, was earlier rumoured to launch at CES 2013 in the second week of January. Now we came across a Reuters report that said the device could see launch in April next year. (The Galaxy S3 was launched in May this year, the S2 was launched in April 2011, so the April 2013 timeframe for the next version seems plausible).
"Looking to the first half of 2013, we see evidence of Samsung likely accelerating the release of the Galaxy S IV - compared with May (this year) for the Galaxy S III," said UBS analyst Nicolas Gaudois. He is ranked as a 5-star analyst, the top ranking, by Thomson Reuters StarMine for his recommendations on Samsung.
The Reuters report mentions the use of a "breakthrough unbreakable screen." While some news media have been trumpeting this particular point in the headlines, we don't think it is reason enough to get excited yet. Samsung's S, S2 and S3 (among other models) have all been using Corning's Gorrila Glass for protection anyway. In case you aren't aware of the details, Corning (the company) makes a type of thin and damage-resistant glass called Gorilla Glass (the product). While it's not exactly touted as "unbreakable," Gorilla Glass devices have a reputation for being scratch resistant and harder to break. So, for all we know, Samsung might just use another version of Gorilla Glass — or chose a different company to source the protective glass from.
If, however, there is a different material that is being experimented with — the proverbial "next level" — it will be a nice upgrade in a product category that, we dare say, hasn't been seeing interesting enough upgrades between iterations.
But here's a note on why there might be some reason to take note of the rumour: Samsung, for all its patent infringement allegations, has actually been working a lot on displays. For instance, it is a major backer of OLED displays, a frontrunner in developing unbreakable screens, as OLED panels can replace glass substrate with plastic material.
Codenamed "Project J" after Mobile Division Chief JK Shin, the new Galaxy S IV is also expected to have a 13 mp camera, a bigger and better display, with pixel density improving to 441 pixels per inch (ppi). For comparison's sake, the Galaxy S III has 306 ppi and the iPhone 5 has 326 ppi.
The Reuters report doesn't mention the source for this information, however. It does explicitly say Samsung declined to comment on the matter.
TAGS: Mobile Phones, Samsung, GALAXY, Reuters