Microsoft Confirms The Demise Of The Zune
Production has stopped, but warranty will be honoured.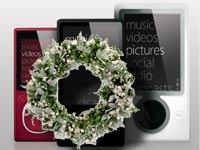 The Zune player suddenly vanished from the Microsoft Zune website and then reappeared, fuelling speculations about the future of the troubled PMP. Microsoft representatives were not available for immediate comment.

However, the following statement appeared on the Zune support page, which pretty much confirms that the player has been discontinued. The statement read, "We recently announced that, going forward, Windows Phone will be the focus of our mobile music and video strategy, and that we will no longer be producing Zune players. So what does this mean for our current Zune users? Absolutely nothing. Your device will continue to work with Zune services just as it does today. And we will continue to honor the warranties of all devices for both current owners and those who buy our very last devices".

No date has been mentioned against this announcement, but rumours have been rife since March about the impending future of the Zune, because Microsoft was planning to shift focus from the player itself and concentrate on using the software media player on Windows Phone 7 and on the Xbox 360. It will hardly be surprising now if the Zune HD follows suit soon.

The original Zune was introduced in 2006, when Apple's fifth generation iPod was already at the peak of its popularity and the iPhone was launched just a couple of months later. Microsoft tried to up the ante by introducing features such as FM radio and a much larger screen with support for album art, but as history witnessed, Apple's sales were never dented, probably thanks to its undeniable style factor. Microsoft split the product group after three years so that one team will separately focus on the Zune software and the other on the hardware. The team revamped the Zune and later brought out the Zune HD in 2009, which too couldn't do much.

Since mobile phones can do everything that a PMP can do, it seems to be a logical approach from Microsoft to focus on making Windows Phone devices better.
TAGS: Media Players, Microsoft, Jayesh