Review: LG Portable Speaker NP1540
LG's budget portable speaker is a middling affair.
Rating

2.5
/5
22nd Apr 2015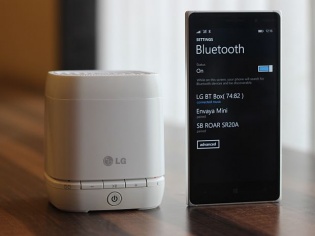 Pros:
Lightweight; Loud sound output; Supports dual speaker setup.
Cons:
Sound lacks depth; Construction lacks detailing.
LG Portable Speaker NP1540
Street Price: Rs 3700

When it comes to appliances, LG is one of the biggest name in India. In a last couple of years, it has been going good in the smartphone market too. For the Koreans brand, accessory business is the next step. So has its affordable product got what it takes to challenge the likes of JBL and Creative?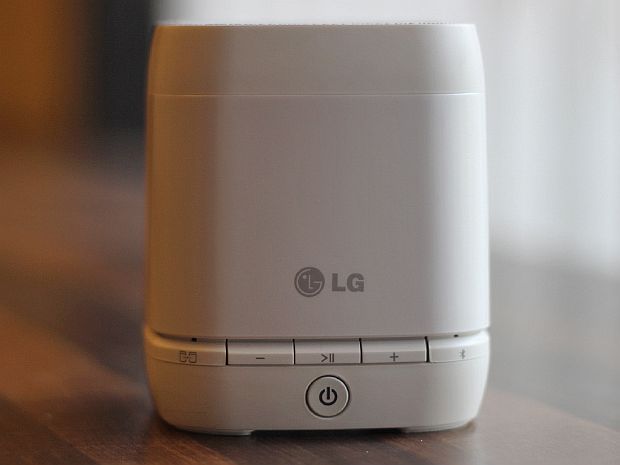 Design
On a first glance, LG's speaker looks a lot like the Play 360 speaker from Nokia. There's a big difference between the two though. The latter, as its name suggests, throws music in 360 degrees. On the other hand, the LG NP1540W fires upwards.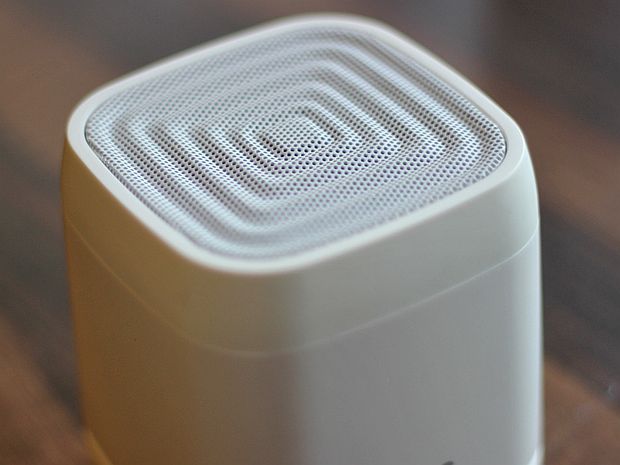 Due to its all plastic construction, the speaker weighs in only 370 grams. But yes, it feels too plasticky compared to the competition. Matte rubberised coating would have made it feel a little better.
One of the biggest gripe here is that the product lacks detailing. The port and button alignment is slightly off at places. The speaker comes in black and white. The unit we received is white, which now looks off-white due to its tendency to attract dust.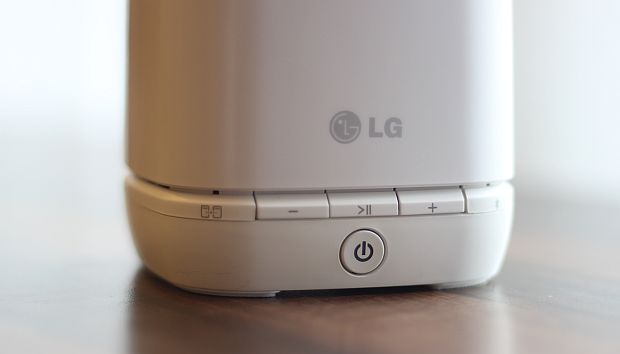 Features
The portable speaker has a 2.8W output. It has Bluetooth radio and 3.5 mm jack. You can charge the speaker via micro-USB port. The speaker houses basic controls such Power, Volume, and Play/Pause buttons. If you have a pair of this particular model, you can set them as separate channels (Left and Right) using the dedicated key.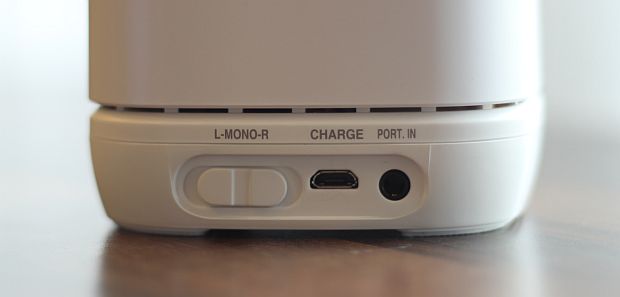 Setting It Up
The speaker starts beaming Bluetooth signal once you turn it on. You just have to discover it from your smartphone/tablet/PC and pair. And for some reasons, the speaker shows up as LGBT on your handset.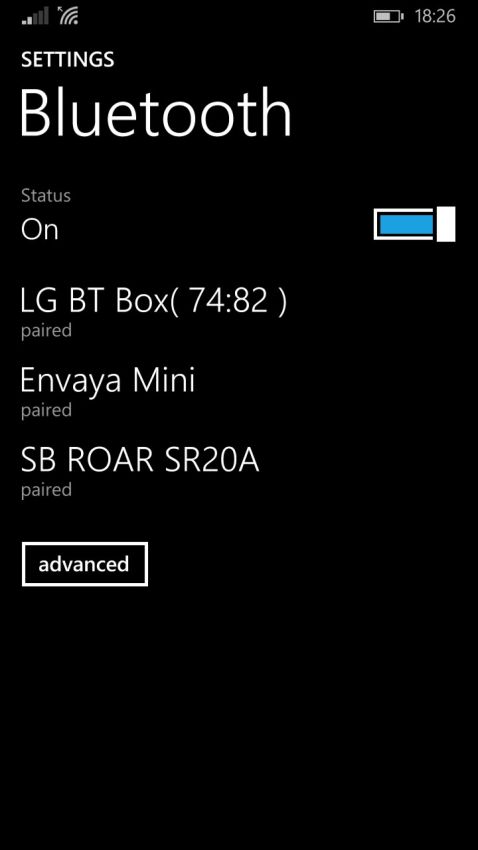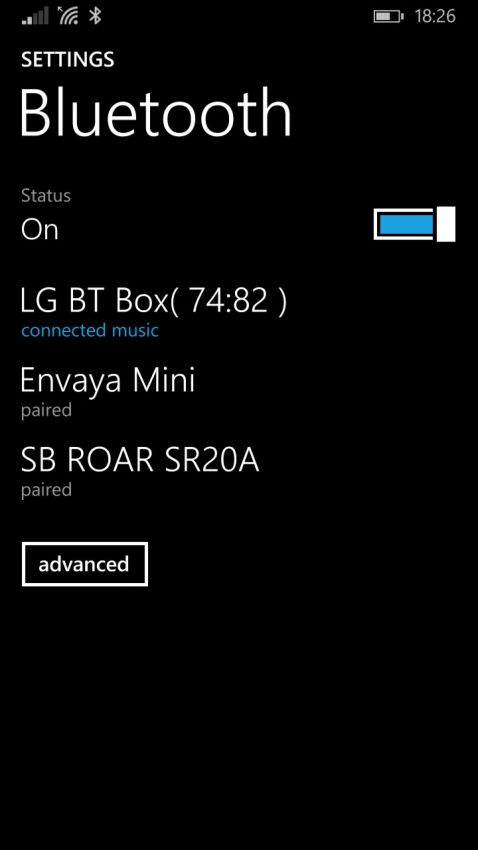 You can also use a 3.5 mm AUX cable to hook it up to your media player. I know I'm nitpicking, but the notification voice blurts out "disconnect" instead of "disconnected".
LG hasn't stuffed the speaker with features such as card reader and speakerphone, which is fine if you prefer simplicity over utility.
Performance
In terms of output, there's nothing to compare as far as the loudness is concerned. This speaker can easily fill a large room. However, powered by a upward firing driver, this speaker lacks the depth of sound. If you into 80s rock, you will find the bass to be muffled.
The speaker handles high frequencies well though. If you're into treble-heavy tracks, you won't complain much about the NP1540's output.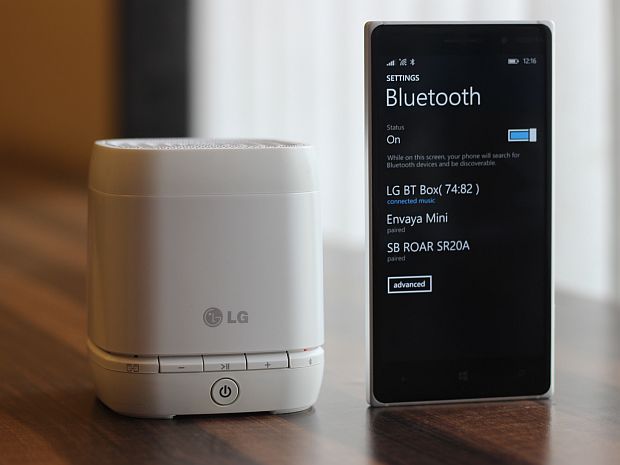 I know you can't expect impressive sound quality at this price tag. However, both the JBL Go and Creative Woof that cost less than Rs 2500 sound better than than LG's product.
Battery
The NP1540 charges with any smartphone charger that adheres to micro-USB standards. On a single charge, it plays around 4 and half hours of music before running out on juice.
Verdict
From a smartphone or refrigerator, LG makes promising products. However, the NP1540 portable wireless speaker does not live up to the quality expected from LG. The speaker is loud and lightweight. As mentioned earlier, it supports stereo mode in the dual speakers setup. That's an interesting feature, but rather buying two mediocre speakers for around Rs 7000 I would rather buy one that sounds good. So if you are hunting for a budget portable speaker, JBL Go still tops our recommendation list.

Rating: 2.5
Features: 3.5
Design And Build: 3
Performance: 2.5
Value: 3
Mojo: 2