Review: LG 32LN5650 Jazz TV
This TV rises above the marketing jazz with its impressive picture quality.
Rating

4
/5
06th Sep 2013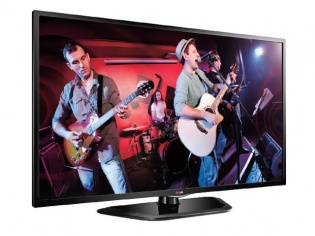 Pros:
Impressive picture quality; Comprehensive picture control; Excellent viewing angles; Pretty loud.
Cons:
Not Full HD; Just 2 HDMI ports; Excessive glare.
LG 32LN5650 Jazz TV
MRP: Rs 37,000

One of the hardest lessons you learn growing up is the realisation that life is full of depressing compromises. Consoles, for example, let you play from the comfort of the couch, but most of the games tend to be dumbed down, mass market schlock. Then you have Indian manufacturers selling rebadged Chinese smartphones that seem like a killer deal until you have to claim warranty, which is something even Liam Neeson will find daunting. Similarly, the Maruti Omni may have more leg room, but only thing you'll be driving post crash is a wheelchair because the drivers legs also double up as active components of the crumple zone.

Modern flat-panel displays involve a similar dilemma. Unlike CRT TVs of yore, endowed with twin woofers and a thousand angry watts of sound output, the slim frame of LCD and plasma displays render them aurally deficient. While this has spawned a whole new lifestyle segment of sound bars, what if you're in the market for a flat-panel TV on a tight budget and unwilling to spend on a separate sound system?



The TV looks rather unassuming with its thick bezel and a functional stand

Just Add More Speakers
According to LG, the answer is its new 32-inch Jazz TV, incorporating what's touted as a 2.2 channel speaker system. In reality, the LG 32LN5650 pumps out 120 watt (RMS) through a pair of down-firing stereo speakers at the bottom edge, and two tiny woofers (relatively speaking, of course) embedded in the back panel. Therein lies the USP of this affordable TV. Take this intro from Uncharted 3: Drake's Deception as an example. Play it from your LCD or plasma TV and at the 00:38 mark, the orchestral score will underscore its glaring lack of sound fidelity.

Unless you have invested in a soundbar, active speakers, or separate sound system, it's impossible to experience the true impact of the percussion and wind instruments in this piece. One that segues from invoking awe with the TE Lawrence quote, to the thundering crescendo leading up to the first showdown. I can't stress how important it is to have a good music system, especially for games and movies, where the score/effects are just as important as the video to establish the full extent of emotional and sensory connect.

I mean, if the sound of a fog horn recreated by your speakers cannot cause the air within your chest cavity to reverberate, you simply will not feel the intended mix of fear and awe that the Jaegers are supposed to invoke in Pacific Rim. Well, does the LG Jazz TV with its twin woofer sound setup rise up to the challenge of establishing this elusive emotional and sensory connect with your films and games? I'm sorry, but the answer is still firmly in the negative. If you really want a superlative movie/game experience, this is not an alternative to a dedicated sound system.



The unit is quite thick on account of larger in-built speakers

Still Not a Speaker Replacement
Having said that, the LG Jazz TV's sound quality is leagues better than that of its average flat-panel cousins. It's sufficiently loud, while bearing a sound signature and tonal balance that isn't as harsh and lopsided as its anorexic peers. While the bass generated by the twin woofers isn't exactly tight or authoritative, it still manages to deliver just enough impact to make movies and games tolerable. In a nutshell, while the sound is appreciably better than what you otherwise get in a plasma or LCD TV, it's still nowhere close to obviating the need for a soundbar or a speaker system.

If you thought that was bad, here's the kicker: the 32LN5650 Jazz TV isn't Full HD (1920x1080) either. Its native pixel dimensions are set at 1366x768. However, LG's other LED TV model, the 32LS3700, delivers same 32-inches of real estate in 1080p for exactly Rs 2,000 less. It would be crazy then to even consider buying the Jazz over it's Full HD cousin, right? I mean, who in their right minds would prefer a 'HD-Ready' LED TV over a cheaper Full HD alternative, just for a pair of extra speakers?

Surprisingly enough, there's a good reason why you should consider the LG 32LN5650 Jazz TV. Don't worry, I haven't completely lost my marbles, because there's a method to this madness. You see, buying a Full HD display doesn't automatically translate into a stellar picture quality. A non-HD display, in some cases, is actually a good idea. The fact is that you'd be hard pressed to tell the difference between a 32" HD Ready and a Full HD panel from the ideal viewing distance.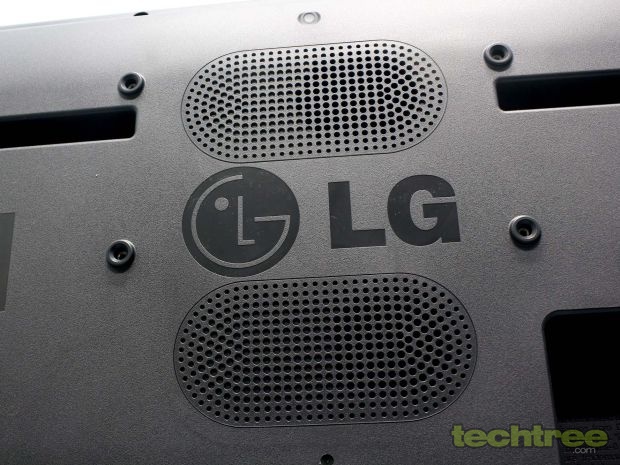 The twin-woofers are reasonably loud, if not tight and accurate

To Full HD or Not to Full HD
I personally don't care about counting the number of pixels as long as the screen looks gorgeous. And it really does in this case. This was evident in the black level test, where the Jazz managed to display all but the darkest tint (254) of black against a pure black background (255). Such level of greyscale performance is uncharacteristically good in this price range. The TV excelled in the white saturation test by being able to differentiate between all but the lightest shade of white (254) against a the brightest one (255).

The colour gradient looked great as well, with just the last few red and blue swatches being indiscernible, which is anyway something that only the really impressive panels can get right. The sharpness is perfect right out of the box, but the gamma levels need a bit of adjustment. The greyscale gradient is pretty even with no impurities. As expected, I spotted tell-tale signs of dithering, which means LG has employed a 6-bit panel that achieves full colour spectrum with FRC (Frame Rate Control) or a similar means of colour interpolation.

What impressed me the most were the comfortably wide viewing angles of this IPS panel. The sample images failed to show any colour shift even at extreme vertical and horizontal viewing angles. The gamma levels too were pleasingly uniform throughout the panel's surface, irrespective of the viewing angles. Heck, I have seen TVs costing four times as much perform worse at less acute viewing angles.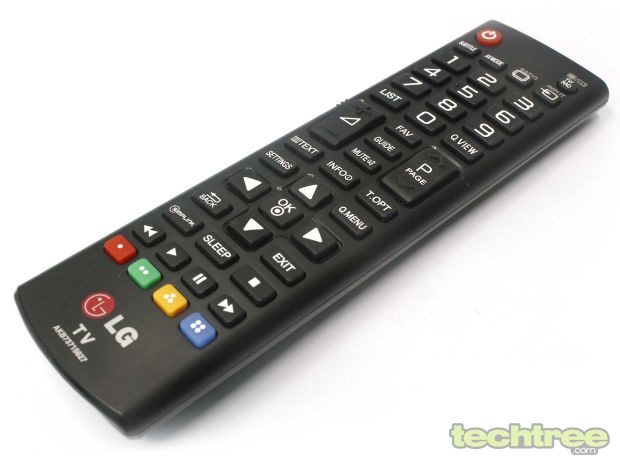 The remote control is cluttered and difficult to use

Stellar Picture Quality
The Jazz managed to replicate this performance in the Blu-ray test suite with consummate ease. The Descent can bring expensive LED TVs down to their knees with its predominantly dark underground cave setting. The TV's excellent black detail could be appreciated in this Blu-ray as well as Pandorum, where it's ability to resolve blacks, delivered nuances that would otherwise be missed out by a regular TV. My only grouse here was a bit of backlight bleeding that was visible at the lower right corner. This points to build quality issues with the panel, bezel, and the LED backlight array.

The Suck Blu-ray showcases some creative use of cinematography, wherein a wild variation between desaturated and overly exaggerated colours is employed as a storytelling aid. The Jazz does justice to this aspect by capturing the nuances well. Its impressive colour integrity and greyscale detail renders these scenes without any gaudiness or compromising any fine detail. The fact that it isn't a Full HD panel didn't stop it from extracting a great amount of fine detail in the Sucker Punch and The Pacific Blu-rays. The colours in Shaun of the Dead Blu-ray were vibrant and true, thanks to a glossy panel that makes them pop. As a trade off, the screen is quite prone to glare, so make sure the lighting in the room is planned out accordingly.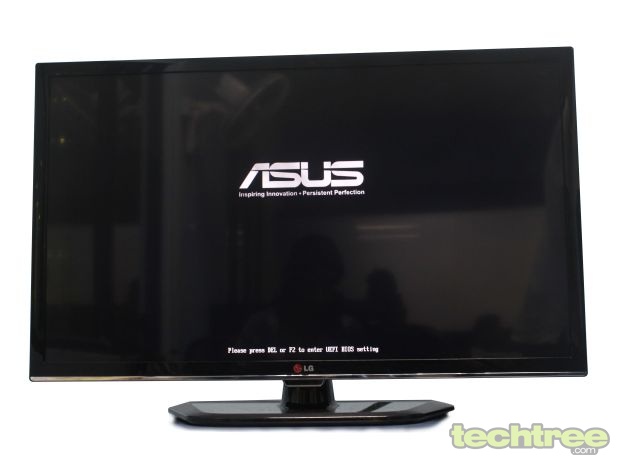 The glossy screen renders colours well, but is prone to glare

Chinks in the Armour
As gorgeous as the screen is, the TV looks disappointingly plain. The bezel is neither too thick, nor too thin. A thick strip of chromed plastic is the only thing that prevents it from ending up as a depressingly uninspired black mess of a chassis. The trapezoidal, all-plastic stand isn't as flimsy as it looks, but the display does wobble quite a bit. The inclusion of twin woofers at the rear means that the Jazz is uncharacteristically thick for an LED TV.

The TV further disappoints on the connectivity front with just two HDMI ports, in addition to one each of component, composite, and USB ports. In an age where it's not uncommon for an average consumer to own a set-top box, PC, Blu-ray player, and a console, providing just two digital HDMI ports is sacrilege. On a similar note, the remote control suffers from clutter thanks to an overabundance of buttons. This is compounded by making them more or less similarly shaped, thereby rendering the remote difficult to operate at a glance.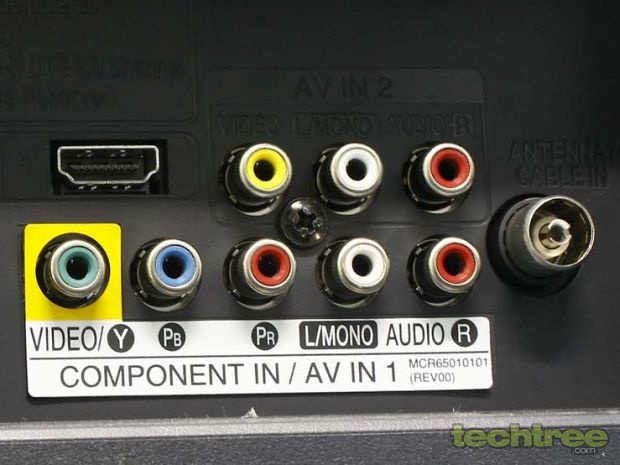 A single HDMI port at the rear and another one at the side aren't nearly enough

On the bright side, USB media playback is top-notch with support for major audio and video file formats including MKV, in addition to full subtitle support. The interface is clean and, most importantly, lag free as well. What impressed me the most is the sheer comprehensiveness of the picture setting options. The Expert mode, in particular, is a preset that's a far cry from the horribly gaudy "torchlight" modes found in all TVs. This mode not only sets the colours, brightness, and contrast settings at the right intensities, but it also unlocks a host of advanced features that you'll find only in high-end TVs priced at the wrong side of a lakh rupees. In right hands, these options allow you to unlock the true potential of the TV and your video source.

Worth Every Paisa
The LG 32LN5650 Jazz TV is a reasonably priced 32-inch LED-backlit LCD TV that delivers excellent picture quality and a loud (not spectacular) twin-woofer sound system. The TV's native pixel dimensions of 1366x768 might sound like a raw deal, especially since this sort of money can buy a Full HD TV. However, it's nigh impossible to tell the difference at this screen size from the ideal viewing distance. What this TV lacks in stellar audio fidelity and connectivity, it more than makes up for in terms of video performance. This TV therefore comes recommended for a simple reason that it offers picture quality far superior to what most TVs can deliver in this price range.


Features: 3/5
Design and Build Quality: 3.5/5
Performance: 4/5
Value For Money: 4/5
Mojo: 4.5/5

Overall Rating: 4/5