Amazon Updates Kindle For Android App Allowing More Sharing Options For Users
The new update allows users to share book quotes and recommendations via WhatsApp and Facebook Messenger.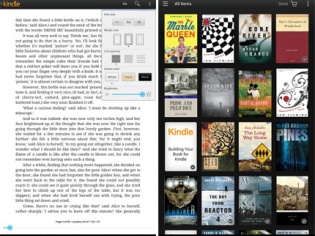 Amazon's Kindle app for Android has now come up with a new feature which enables users to share previews of books and text snippets to apps like Facebook Messenger, WhatsApp or even via text message.
However, to recall, users could share previews of books since long back, but they were allowed to share quotes, highlights and recommendations to Facebook and Twitter.
This is the first time Amazon is allowing readers to share preview of books via a messaging platform.
The best part of this feature is that if you receive a recommendation from a friend who has a Kindle, then you can start reading a preview of the book on your mobile device or desktop itself without the need of having Kindle App or even an Amazon account.
With this new feature, Amazon is actually trying to build its reach as users go about discussing about different books and text snippets and also once shared, the receiver can only read a preview and not the full book.
Also, to recall, The Kindle app for Android was last updated with X-Ray for books, flashcard support and more in December last year.
TAGS: Amazon, Amazon Kindle, Android