Google Outs Project Tango's Second Device, An Nvidia K1-Powered Tablet
3D tracking aside, this will be the second device to be powered by NVIDIA's Kepler-based GPU.
Project Tango is indeed one of those projects that will take years before we see something valuable come out of it. Still then this is Google and Google can indeed get things done. A decade ago Street View was something considered to be impossible and yet today, we use it often (for free) while looking for places and exploring unknown ones as well. The 3D sensing technology of Project Tango is indeed here to stay. Google knows this, which is why it has launched a second Project Tango tablet to allow developers make further use of the APIs, enabling more ways for devices to connect and interact with the world around us.
The latest Project Tango tablet referred to as the 'Project Tango Development Kit' is clearly not for the consumer. It packs in some serious hardware which includes the powerful NVIDIA Tegra K1 SoC with a 192-core GPU, 4GB of RAM and 128GB of storage. All of this would indeed be put to the test with motion tracking camera, integrated depth sensor, not forgetting the ultra-fast 4G LTE connectivity. The Xiaomi MiPad is the only other tablet to be powered by the Kepler-based GPU, which goes to show that all that power is indeed getting underutilised on a consumer device.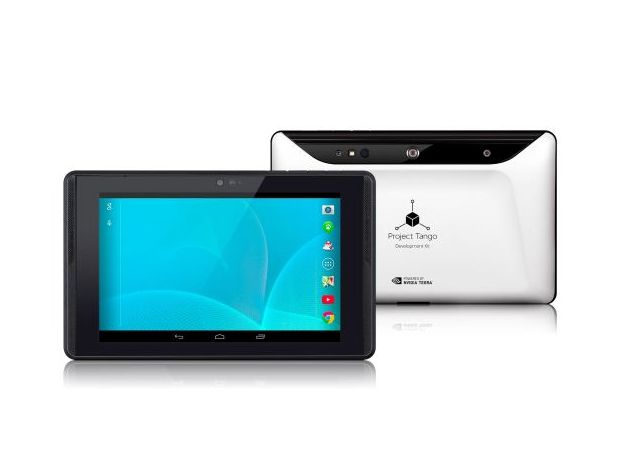 Back in March, most of us compared Project Tango to Project Glass, a wearable device which has yet to materialise completely and still seems to be an object that few will take up due to privacy issues. Tango works the other way round and instead of benefitting one user will benefit the community as whole. Bringing indoor mapping and navigation and taking gaming to a completely different level.