iPhone 6 Dummy Shows Us Its Face; Power Button Moved To The Right Side
Gets compared with the older iPhone 5s and the Samsung's current flagship, the GALAXY S5.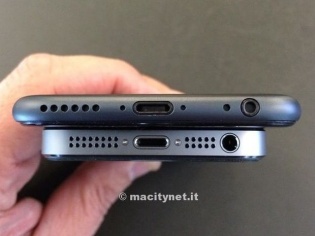 An Italian Mac website, has received images of what is said to be the final dummy of the upcoming iPhone 6 which has been making rounds in the rumour mill lately. But until now we have only been getting dim and shady shots of the dummy. Finally for the first time, there is some solid proof about the design, which is pretty impressive.
The dummy first gets compared to the current 'king of the ring' the Samsung GALAXY S5. The phone saw global launch and has been doing well in terms of sales as well, making its Korean bosses pretty happy.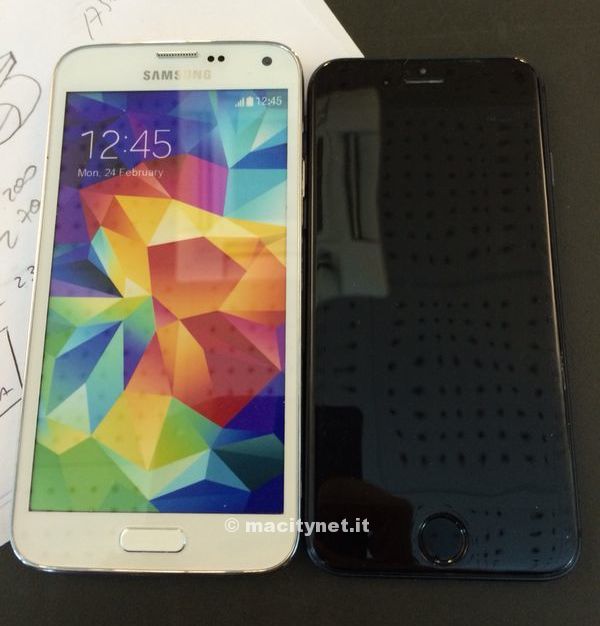 The GALAXY S5 appears to be barely half an inch taller than the iPhone 6 dummy unit. In fact the screen size also appears just a centimetre smaller diagonally. The new iPhone 6 design is bit slimmer and just a few millimetres smaller in overall size in comparison to the GALAXY S5. The back sports the protruding camera unit with a matte finish while the display dominates the the front leaving very little space for the side bezels.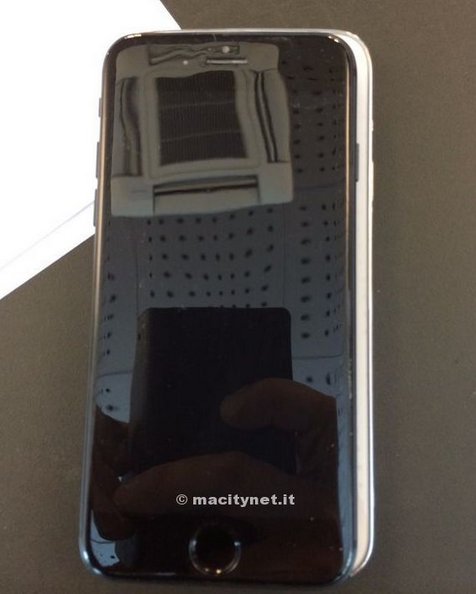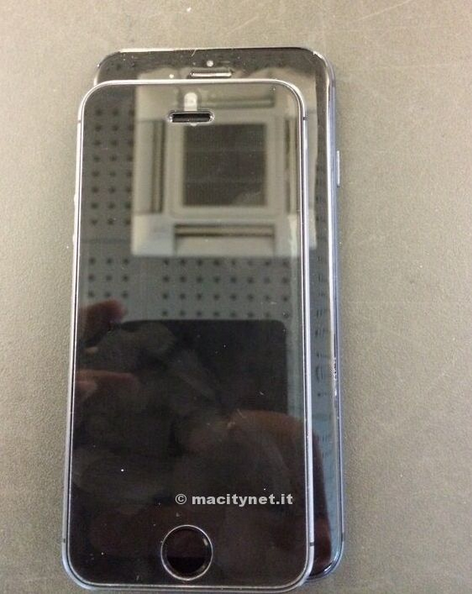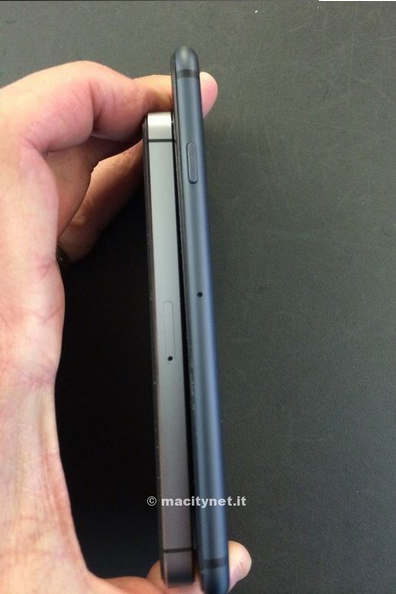 Next up is the current generation of iPhone, the iPhone 5s. The iPhone 6 dummy appears to be a lot thinner and smoother (rounded edges) all over. The dummy unit is also an inch taller (thanks to the bigger display) but barely half an inch wider. What is noticeable over here is that the power button has now moved from the top of the iPhone to the right side of the device. This clearly shows that Apple indeed kept one-handed usage in mind, while designing the device. Also at the bottom, Apple seems to have run out of space and kept just one cavity open for the speaker on the right side, next to the headphone jack.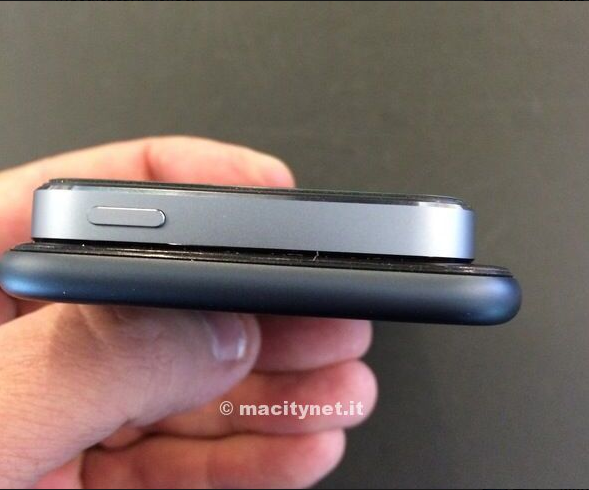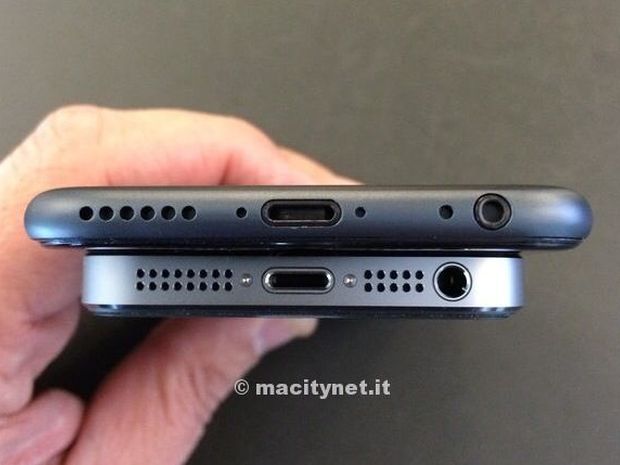 All-in-all the dummy unit of the iPhone 6 certainly looks stunning and will definitely attract buyers this time around thanks to its refreshed design.
TAGS: Mobile Phones, iOS, Apple, iPhone 6