Rumour: GALAXY S5 Zoom Gets A New Name And A New Face
The rumoured camera phone is called the K Zoom and is much slimmer and plasticky than its predecessor.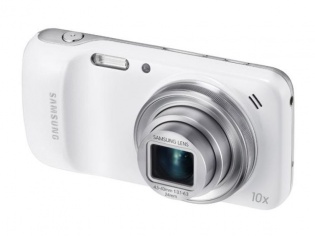 Is the world coming to an end? Leaked images of Samsung's rumoured 'S5 Zoom' suggest the Korean tech giant has gone sober with the design of the flagship camera phone. Also the company seems to have ditched the 'S' nomenclature, instead calling the device the K Zoom.
Leaked photos of the device, suggest that the handset features a lot slimmer construction in comparison to the Galaxy S4 Zoom, while the recess for the optical zoom lens mounted on the rear seems almost flush with the rest of the body.
A Polish blogger had earlier revealed information of such a device being in the pipeline, with the latest news backing it up. According to the source, the new phone is called the Galaxy K Zoom which he refers to as a phone/camera hybrid. The earlier leaked S5 Zoom certainly looked like a hybrid (or mutation), but this time around the device looks a lot sober.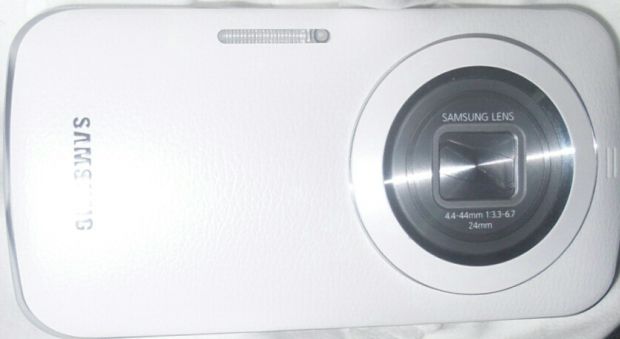 From what we can see, the glossy plasticky finish has given way to a grainy leather-like texture at the back. Another important detail revealed by the image is the specifications for the camera lens. The inscription clearly states 10X zoom (4.4-44mm focal range at 24mm) with a 1:3.3-6.7 apeture range. The intriguing bit is how they've managed to pack all that kit into such a slim body.
If these images are anything to go by, apart from the slimmer body, the device is also missing the zoom ring which features on the S4 Zoom. Samsung have most probably thrown that out in order to retain the slim body and replaced it with some touchscreen controls. Also housed at the back is what seems to be a Xenon flash, which could put the phone up against the likes of the Lumia 1020.
The K Zoom is rumoured to pack a 20MP sensor and an HD (1280 x 720 pixel) display up front, while it will be powered by a 1.6 GHz quad-core processor and 2 GB of RAM.
TAGS: Mobile Phones, Android, Samsung, Galazy S5 Zoom, K Zoom