Optimus Black Finally Receives Gingerbread
Android 2.3 update currently available only in India and Europe.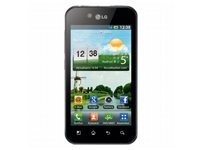 LG has started seeding the Android 2.3 (Gingerbread) update for its Optimus Black. The update was expected to go live by the end of November. Up until now, the users of this costly phone have had to cope with the dated Android 2.2 (Froyo). LG's move is odd, especially when most manufacturers are gearing up to deliver the Android 4.0 (ICS) update.

Reportedly, the new firmware brings an improved user interface with better implementation of the copy-paste function. With Gingerbread on board, the Optimus Black will also play nice with media files such as AAC, AVC, and MPEG 4. Additional improvements include enhanced battery life, camera tweaks, and better gaming performance. I remember coming across software glitches while reviewing LG's premium handset. Let's hope the latest code will iron out these rough edges.

As of this writing, the update is only available for India and Europe. It looks like users from other regions will have to wait a little longer. LG has also promised to deliver ICS later this year, and we will keep you updated on that front.

TAGS: Mobile Phones, Android, LG, Optimus, ck