Sixth Gen Amazon Kindle Paperwhite Lands In India
The latest Kindle Paperwhite comes in Wi-Fi and 3G flavors, prices start from Rs 11,000.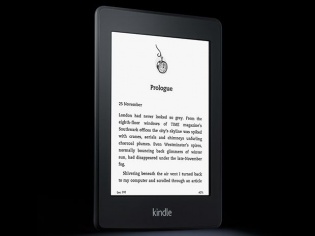 Two million ebooks at your fingertips whenever you need them. Amazon's Kindle grabbed the attention of the Indian market last year, and has now surprised its fans by launching the sixth generation of the Kindle Paperwhite in India.
Customers can now purchase the new, advanced Kindle Paperwhite from Amazon.in or from any of the 250 Croma, Reliance Digital, E-Zone, and Vijay Sales stores located across Metros.
The Paperwhite comes with a plethora of new upgrades in terms of the UI and hardware.
The new display technology allows for a higher contrast display with better reflectivity wherein the whites are whiter and blacks are deeper making it almost indistinguishable from physical paper. A new built-in light, guides light towards the surface of the display for reading without any eye-strain.
The updated processor ensures that the books open faster while page scrolling is as seamless like it should be. The new Page Flip system allows for skimming through page-by-page, scan by chapter or even skip to the end of your book at the blink of an eye.
Sharing is now possible with friends on Goodreads. Now the world's largest e-reading community can connect with the world's largest community of book lovers. The improved Smart Lookup now integrates a full dictionary and Wikipedia.
Kindle Free Time encourages children to read more and lets you create personalized profiles for kids and give them access to titles from your collection of books. A progress report even keeps parents updated on total time spent reading; number of words looked up, badges earned and books read.
Apart from the new features mentioned above, the sixth generation Kindle Paperwhite comes in Wi-Fi and 3G flavors for superior Cloud Connectivity, priced at Rs 11,000 and Rs 14,000 respectively.