Google Sells Off Motorola Mobility To Lenovo For $2.9 Billion
The search-giant had acquired Motorola for a whopping $12.5 billion in 2011.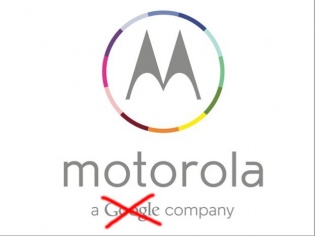 Motorola Mobility made headlines after Google decided to purchase it in 2011. However, after running it for a few years, the search giant has finally given up resurrecting the once leader in telecom. According to the official statement, Google has decided to sell off Motorola for around 2.9 Billion dollars. That's quite a loss-making deal considering that the Mountain View company had acquired Motorola for a whopping $12.5 billion.
Recently, Lenovo has been showing a lot of interest in phones. The company already has a wide range of Android smartphones in the market. What it lacks in the brand that cellphone buyers would trust. It's said that the Chinese laptop-maker was interested in buying Nokia's devices business, but it couldn't outbid Microsoft. Finally, they seem to have got a good deal on Motorola. On a related note, the Lenovo also owns IBM's PC business.
According to Google, it will retain majority of Motorola's patent portfolio. As part of its ongoing relationship with Google, Lenovo will receive a license to this rich portfolio of patents and other intellectual property. Additionally Lenovo will receive over 2,000 patent assets, as well as the Motorola Mobility brand and trademark portfolio.
Currently, Motorola has almost no retail presence in Asia. However, with current developments, the things might change.

TAGS: Mobile Phones, Motorola, Google, Lenovo