Datawind Invites Students To Make Apps For Aakash
Winners will be awarded Rs 1 lakh each, apart from ad revenues earned by the apps.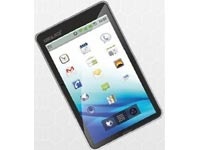 Datawind, maker of the Aakash tablet has announced a contest to develop apps for its product, according to a press release. The company has invited students to submit innovative software applications to bring out the potential productivity of the world's cheapest Android tablet.

Suneet Singh Tuli, CEO of Datawind said that the best applications will be come pre-loaded with UbiSlate devices. "We are announcing the Student App Innovation 'Aap ki App' contest for which we are inviting students to submit their innovative apps to us. The best five applications will get an award of Rs 1 lakh each, apart from getting a share of the advertising revenue from these applications. This would allow these students to start their entrepreneurial journey", he added.

According to Tuli, the company has received a great response from students for the UbiSlate tablet priced at Rs 3000. He hopes these would fulfill the dream of many Indians, who wish to own a computing device and have access internet. The company is in the process of affiliating with ISPs to provide internet access at an affordable rate of Rs 99 per month. The last date of submission of entries is 20th February, while the final app need to be submitted by 29th February. For more details about the contest, visit www.aapkiapp.com.
TAGS: Tablets, Apps, Education, Government, Android, Aakash, Jayesh