BenQ Launches World's First 5 GHz Wireless Full HD 1080P 3D Projector
The W1500 supports 2D to 3D conversion; priced at Rs 1,75,000.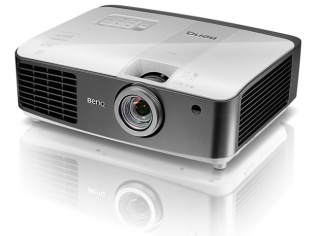 BenQ announced its newest innovation for full HD 1080p 3D wireless home entertainment projector, with the W1500. Equipped with world-leading 5 GHz Wireless Full HD, the new projector brings a new level of cable-free convenience to home entertainment, enabling wireless 2D to 3D conversion from a diverse range of multimedia sources with HDMI interface, from Blu-ray, DVD or AV-R player, set-top boxes, to gaming consoles. Its Wireless Home Digital Interface (WHDI) uses the 5 GHz radio transmission band, which can transfer both 2D and 3D HD video and audio in the same quality as a wired connection, with no latency over distances of up to a maximum of 20 metres, which will ensure perfect projection, even if the equipment is in another room. Built to match one of the highest HD video standards seen in professional-grade home projectors today, the W1500 delivers colours which the human eye perceives with a native Rec. 709 colour gamut. The projector also features Texas Instruments' advanced DarkChip3 DLP Technology for higher brightness and deeper black levels. The W1500 supports popular 3D timing and HDMI 1.4a mandatory 3D, allowing you to watch 3D contents directly from Blu-ray player or DTH, as well as play 3D games with the PS3. It is also NVIDIA 3DTV-supported to display 3D contents in PC powered by an NVIDIA chip, such as games, apps, videos, photos, and Blu-ray 3D.
Specifications:
5 GHz Wireless.
2D to 3D conversion.
3D Projection with HDMI 1.4.
Smart Eco; Lamp life up to 6000 lamp life.
Two Built-in 10W Speakers.
SRS WOW HDTM for a dynamic 3D audio experience.
2200 ANSI lumens.
1080p Native Resolution.
10000:1 Ultra high Contrast Ratio.
The BenQ W1500 comes with a price tag of Rs. 1,75,000 across India.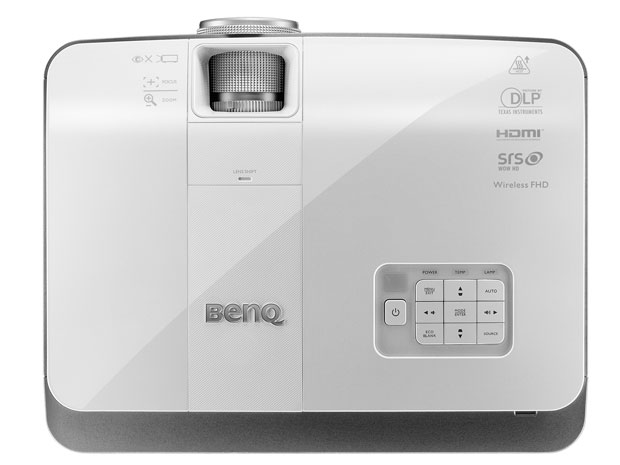 TAGS: Home Entertainment, Displays, 3D, BenQ