Intex Launches Affordable LED TVs; Prices Start At Rs 7500
With small screen sizes, these should feel at home in your kitchen or the bathroom.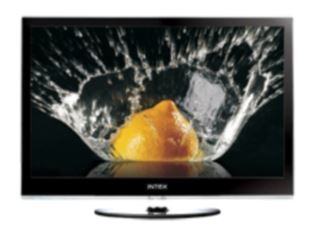 Intex, the company known for its various low-cost electronic products, has forayed into the television industry, launching three affordable models. The models in question are LE23HDR06-VT13 (23"), LE20HDR05-VT13 (20"), and LED 1601 ME13 (16"). The screens have pixel dimensions of 1366x768, so they can play HD 720p content natively. HDMI input is present and there is a USB port that supports several movie formats. 5 to 8 ms response time ensures that they are good enough to watch fast action movies. The power consumption is also less, so you won't have to keep worrying about inflated electricity bills. Here are the common specifications of the three models:
HD Ready panel.
Stereo sound (10 W).
Response time: 5 - 8 ms.
Digital noise filter.
Smart power saving.
USB 2.0 playability.
The prices of the new Intex LED TVs start at Rs 7500, with the most expensive being priced at Rs 12,500, ensuring that these are affordable to anyone. If you are thinking of replacing your old CRT, you can check these out. On second thought, why not install one in your kitchen, or better still, in your bathroom?