Microsoft Readying Free Windows 8.1 Update
Previously codenamed Windows Blue, it will be available later this year.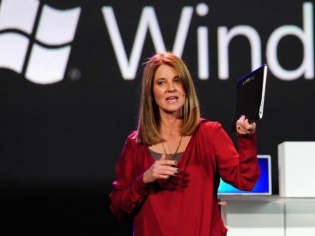 Microsoft will be releasing a system update to its latest Windows OS, the Windows 8.1 (codenamed Windows Blue), according to an official blog post. According to Tami Reller, CFO and CMO of Windows, the update will be available as a free download for Windows 8 users through the Windows Store later this year. A similar update for Windows RT will also be available at the same time. However, details about the issues addressed in this update are not yet clear.
Reller did mention, though, that it will ease the learning curve for those who upgrade from earlier versions of Windows. Older versions of the OS had a Start menu and button, which was replaced by a Start screen in Windows 8, thus confusing the users a bit. Windows 8 owners will be prompted to download the update, once it is available. The software giant could be looking at increasing sales of its latest desktop OS by ironing out chinks in its armour. Microsoft will be making a public preview of the update from 26th June, coinciding with the company's BUILD developer conference at San Francisco.