airtel Ordered To Compensate Harassed Post-Paid Customer With Rs 25,000
Complainant claimed that outgoing calls were blocked without due process being followed; consumer court rules in favour of the subscriber.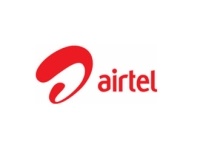 A consumer forum in Delhi has ordered Bharti airtel to pay Rs 25,000 as compensation for causing undue trouble to a post-paid subscriber. The complainant, Manoj Kumar Sharma, a local schoolteacher had approached the New Delhi Consumer Forum as he was asked to file fresh documents to verify his six-year-old connection, after which his outgoing calls were abruptly barred. In a complaint filed in October 2009, Sharma stated that he received a call from airtel to furnish a fresh set of documents for verification. The company claimed that it would send over a representative to collect the papers, but no one turned up. Shortly after, the service provider blocked all outgoing calls from his number, without any prior intimation.
The forum reasoned that airtel could not have issued a post-paid number to any person without first receiving all the required documents, as stated on its own website. The forum emphasised, "A post-paid connection is issued to subscribers only after the residential proof like passport, driving licence, ration card and voter ID card are provided to the opposite party (airtel), otherwise it could have never issued a post-paid connection to any subscriber".
It further ruled, "It is a clear case of deficiency on the part of opposite party to harass the subscriber (Sharma) without any rhyme and reason. Opposite party is directed to pay (Sharma) Rs 25,000 as harassment, mental agony and litigation charges as the consumer (Sharma) has been suffering without any valid reasons since 2009".
In a written response, airtel claimed that it was merely following the provisions set by the Indian Telegraph Act and the TRAI guidelines. However, the forum rejected the argument and ruled in favour of the aggrieved party.
Although it took nearly three years for justice to be delivered, it's heartening to know that corporate telecom biggies can still be held accountable for their actions. Have you faced similar treatment from an internet or mobile service provider, and was your complaint attended to? Let us know in the comments.
TAGS: Telecom, Government, airtel, Kamakshi