Microsoft Brings New Unified Office App On Android, iOS
Microsoft new Office app for Android and iOS combines three most popular apps -- Word, Excel, and PowerPoint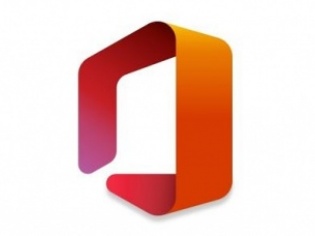 When Microsoft decided to chuck its Windows Phone in favor of Android and iOS, many Windows fans feared that this plan would backfire. But Microsoft's mobile apps strategies proved right and some of the best are on iOS and Android now. And today, Microsoft unveiled a new Office app for iOS and Android, once again, creating a new milestone in its history.
Microsoft's unified Office app for mobile brings together the core Microsoft Office apps of Word, Excel, and PowerPoint into one app.
While the software giant has separate versions of Word, Excel, and PowerPoint available on both iOS and Android for years, this new Office app is designed to combine them into a single download. And it's now available to try for free in public preview on both Android and iOS (as a beta through Apple's iOS Test Flight program).
The announcement made in its premiere event Ignite 2019 and also in its official blog post, the company bills Office as "a new vision for how people get work done on a phone" and "a new app that's ambitious enough to simply be called Office."
You'll be able to create new documents, presentations and spreadsheets as well as edit and view existing documents. You'll also be able to "snap a picture of a document" and make it into an editable Word file, create and sign PDFs, or "transform tables from a printed page into an Excel spreadsheet."
The new Office app which will come to market in the first half of the year will be available only on phones, although Microsoft officials promised to bring this experience to tablets as well.
"Since this is a public preview, we are very interested in hearing from you about what you like, don't like, or would like to see in the app so we encourage you to provide feedback through the "Help & Feedback" tool under 'Settings'. We continue to work hard on making the app an even more powerful tool for getting work done, so keep an eye out for more to come with Office," the blog post mentioned.
Microsoft's individual apps have been popular on mobile. All three rank in the top 25 productivity apps on iOS, while each app has been downloaded over 1 billion times on Android, said an article published on CNet.
Google, however, has been giving tough competition to Microsoft on mobile, with the Docs, Slides and Sheets apps from its G Suite set of productivity tools all ranking higher on iOS.
Nonetheless, Microsoft's Office 365 productivity tools take the overall lead across devices, according to a 2018 report from cloud security firm Bitglass. In 2016, Office 365 had more than twice as many deployments as G Suite in the business realm, at 56% compared to 25%.
While the tech major will continue to face tough competition, the new releases proved once again that Microsoft – which was always synonymous to PC, with Windows being the most popular desktop operating system - has truly made a concerted effort to become more mobile-friendly.
TAGS: Microsoft, microsoft app, Android, iOS, Microsoft Office app